9 Ways to improve the customer experience of your eCommerce website
August 14, 2020 3:03 pm | by Jyotsana | Posted in eCommerce
I love bakery products: sourdough bread, sandwiches, artisan cookies, etc. make me drool like crazy. A friend suggested that I visit a local bakery known for offering the best-baked goods in the city. I went there and did not like the place. My reasons are not even remotely related to food. First, the owner was very rude and gave an impression as he was doing me a favor by selling the bakery items. Second, they accepted payments in cash only, no credit or debit card, or online wallets.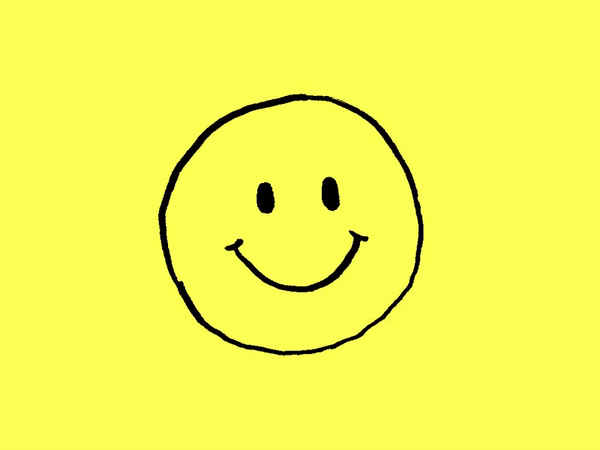 Image Source: Dribble
Result. The bakery lost a potential client and that one unhappy customer will share the negative experience with others, hence spreading a negative brand image. The same rules apply to the world of online selling. You may offer the best product in the market, but if the customer is not happy with your service, you will lose business. Here are some stats to back my claim.
80% of the people have stopped purchasing from a business due to poor customer experience, and
81% of people listen to and trust the advice of their family and friends.
A Walker study also found that by 2020, customer experience will overtake product and price as the key brand differentiator. It shows that customer experience is now the king, the prime factor that decides the success and failure of an eCommerce business.
What should you do for the customers to give them a memorable online shopping experience? I am here to help you with that. Via this blog, I bring to you nine tips that will help you deliver the most awesome buying experience to the customers. These tips will make your buyers happy and ultimately push the conversion rate through the roof.
A powerful and well-designed website is a must.

Would you shop from a website that takes hours to load, or provides bare minimum product information? Definitely not! Customers expect the eCommerce website to be fast and responsive, where finding products is easy as a breeze and also offers informative product content. It makes shopping online easy, fast, and convenient, hence improving the customer experience.

Like I said, make it easy to search the product.

Shopping on Amazon is so comfortable. You visit the website and enter the item name, voila the product list is right in front of you. Customers crave for this kind of shopping ease from your online store. Use strategies like product categorization and filtering to help customers find the product they are looking – easily and quickly. For example, a search bar equipped with a product recommendation feature using keywords is perfect.

Design a product page that converts.

Whenever I am shopping online, be it a gadget or a piece of clothing, I like to know more about it. I scan the product page for more information about item features, uses, etc. This information gives me a positive psychological boost and confidence in that product. Hence, your item pages should offer the buyers quality content in the form of images and videos. It will improve the customer experience and lead to more conversions.
Image Source: Dribble
Mobile shopping is the way forward.

Many online stores are still not optimized to offer the best smartphone shopping experience. The number of smartphone users is touching an all-time high. Make sure that every web page of your eCommerce store is optimized to deliver a great customer experience. Otherwise, your website will leave an amateurish impression on the visitors and this will impact its credibility.

Excellent customer service will give you an edge over the competition.

My bakery example highlights well why outstanding customer service is the need of the hour. Customer executives are there in the brick and mortar stores from whom the buyers can ask their queries concerning the product quality, best price, return & refund policy, etc. In eCommerce, the customers drift towards online assistants. Therefore, make it effortless for the customers to get in touch with your assistance team. Highlight the customer care email address, the number, create a FAQ page, etc. to answer queries.

Provide additional product information.

Leading eCommerce websites selling software products, electronics, etc. have a blog page which they use to share verified, useful information with their customers. These pages provide valuable input and help people a lot in making decisions. A forum page is another great way through which you can provide a platform for users to communicate and share their experiences, problems, and solutions.
Image Source: Dribble
Easy checkout process and active post-sales communication.

Nothing irritates customers more than a lengthy checkout process, hence the one-page checkout trend. The reason – long checkout processes increase the cart-abandonment rate and add to the negative customer experience. Also, keep your buyers updated with the freshest information about their orders like the invoice, shipment status, the expected delivery date, etc. through emails and text messages.

Fast and free delivery.

People often abandon the cart due to high shipping charges or buy a high-priced product when the shipping cost is zero. And they want the items to be delivered ASAP! Hence the need for express delivery. Both these have a profound and positive impact on customer experience, which can lead to customer loyalty and more conversions.

The return policy matters.

Always be transparent with your return and refund policy. Present all the terms and conditions governing this policy in front of the customers. As a result, the buyer will be aware of situations in which policy is not applicable, whether the return is free or not, etc. It will save the buyers from unpleasant surprises and you from solving grievances.
Customer experience is an evolving process.
The eCommerce market is evolving every second; new features, new strategies, new search engine algorithms, etc. are affecting the world of online shopping. Staying in touch with what your competitors are doing is necessary to stay at the top of the game. Study the changes they have done on their website, how they are upgrading the product pages, changing their shipping, return and refund policies, etc.
If you'd like to contribute or share your views on this topic, then please write to us here.
Written by Jyotsana
Manager, Client Solutions
Jyotsana has a wide experience in customer relations in the software industry. She completed her MSc in Business Administration from the University of Amsterdam in year 2018. When not being a super awesome manager, Jyotsana likes to mentor hearing and/or vocally impaired children in a public school in the city. She believes in being kind. Her forever-passion: #saveearth