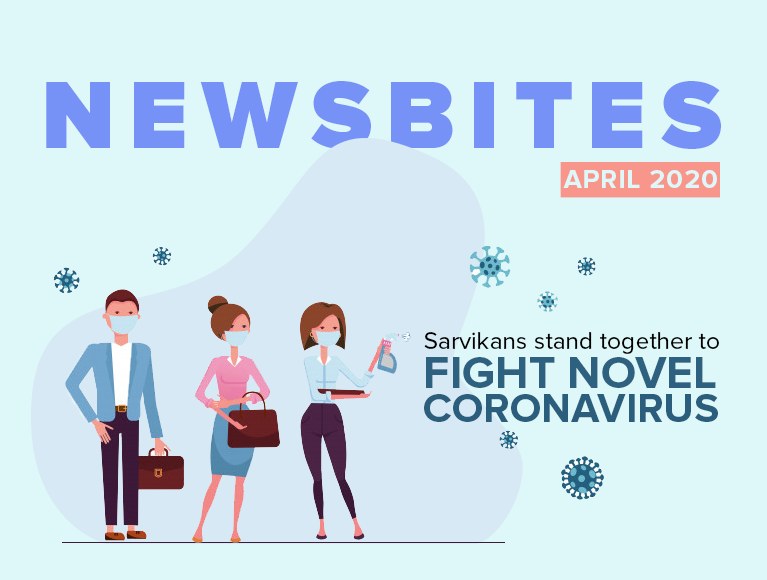 Our location never mattered to us when the rest of the world was coping with the COVID–19 outbreak. From the month of February itself, we issued guidelines to encourage our team members to avoid public places as much as possible and follow the highest standards of hygiene. We distributed masks, made hand sanitizers and medical hand rubs available for frequent use, and limited exposure to outside visitors.
In March, as the nation went into lockdown to flatten the curve, the team Sarvika transitioned smoothly to remote working while complying with all government issued guidelines. The fight is still on, and we are determined to not let this pandemic break our willpower and spirit.
As soon we announced remote working for the entire team, Aviral Chitkara, our business operations head, keyed down his experiences of working from home to help all deliver productive results. Unintentionally many are unable to keep a check on the time, as a result, they fail to meet deadlines. These practical and effective tips will help people enjoy remote working. Check them out and share it with all the remote teams in your network.

The news of Italian citizens singing together from terraces and balconies during the shutdown to cure loneliness and depression touched my heart, says Mayur Ghiya, our in–house content writer. He feels that in addition to managing work from home, people need to include some creative and fun activities in their daily lifestyle. Color with your children or alone, sing songs, play board games (ludo, scrabble) connect with your friends and family via video calls and social media, etc. to name a few activities. But the most important thing is to reduce panic. Not everyone is able to cope with the mental stress, talk to them, become their support and share positive vibes.
We hope you found this message to be useful. However, if you'd rather not receive future e-mails from us, please unsubscribe.

© 2020 Sarvika Technologies Private Limited. All Rights Reserved. For permissions to reproduce any article in this newsletter, contact us.