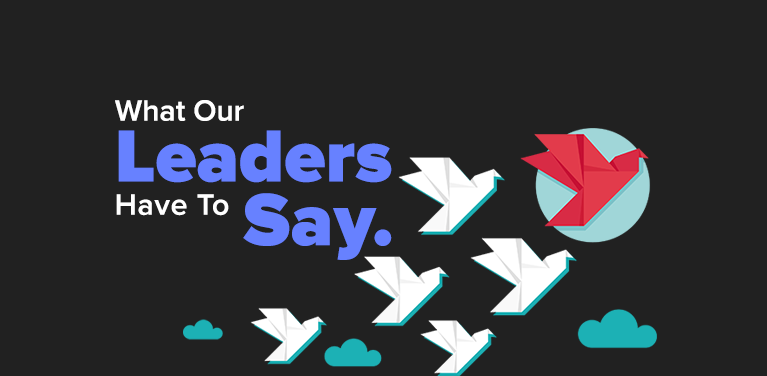 Every year, since the pandemic, has been nothing but a rollercoaster ride filled with unique challenges. This being the first newsletter of the new year, we thought it would be nice to connect our subscribers with the leaders of Sarvika Technologies.
Rinku Sharma

Technical Lead, QA

Constant support, motivation, and great companionship are the must-have pillars for any project to become a success. And we had it in abundance in 2021 from such amazing clients and teams. In 2022, our only aim is to provide growth opportunities to colleagues and keep pushing the envelope in our deliveries. I wish you all a Happy New Year!

Vikram Vijaya

Asst. Mgr., Human Resources

The last two years have shown that trust is a crucial element in every healthy and growing relationship between colleagues and companies. Sarvikans and Sarvika Technologies matched efforts to ensure success for all; the former giving their earnest efforts to projects during 2021 and the latter reshaping policies and promoting a people-centric culture. The vision for 2022 remains crystal clear - be there for the team, the team will be there for you.

Aviral Chitkara

Manager, Business Operations

2021 allowed us to scale and raise our performance benchmarks to new heights. And this would not have been possible without our clients and team. At the start of 2022, I would like to thank you, the clients, for presenting us with new challenges that let us further finetune our capabilities. At the same time, I cannot imagine what the past year would've been like without the commitment of Sarvikans towards work and the company. So, a heartfelt gratitude for anchoring us with your support- We'll reach a new dimension together in 2022.

Sourabh Tejawat

Technical Project Manager

The better part of 2021 was spent laying the foundation of massive projects that will go live in 2022. Support from both our clients and colleagues made that journey effortless. And I cannot thank both the stakeholders enough! To colleagues, it is the right time to nurture the leader within by becoming more self-organized and self-motivated. And to our clients, we look forward to more challenging issues to address that will encourage us to raise the bar. I wish you all a Happy New Year!

Amit Sinsinwar

Tech Lead, Cloud & IT Infra

The IT industry has taught only one thing, again and again; to keep learning and reinventing. The culture to promote this attitude comes from both sides of the spectrum (company and colleagues), which ultimately allows us to achieve the impossible for the clients. We want to create an environment where one can openly share thoughts on exploring new technologies. As a result, we will be able to make our operations more robust.

Aniket Batwal

Lead, Business Analyst

Client appreciation over quality-driven and timely deliveries in complex projects was the highlight of 2021. It was possible due to the collective efforts of the team built on each member's strength. 2022 will bring exciting new opportunities and give us a chance to move into unchartered territories. With these opportunities, teams will have the environment to discuss new ideas and ways of doing tasks. Let us make the most of it!
We hope you found this message to be useful. However, if you'd rather not receive future e-mails from us, please unsubscribe.

© 2022 Sarvika Technologies Private Limited. All Rights Reserved. For permissions to reproduce any article in this newsletter, contact us.