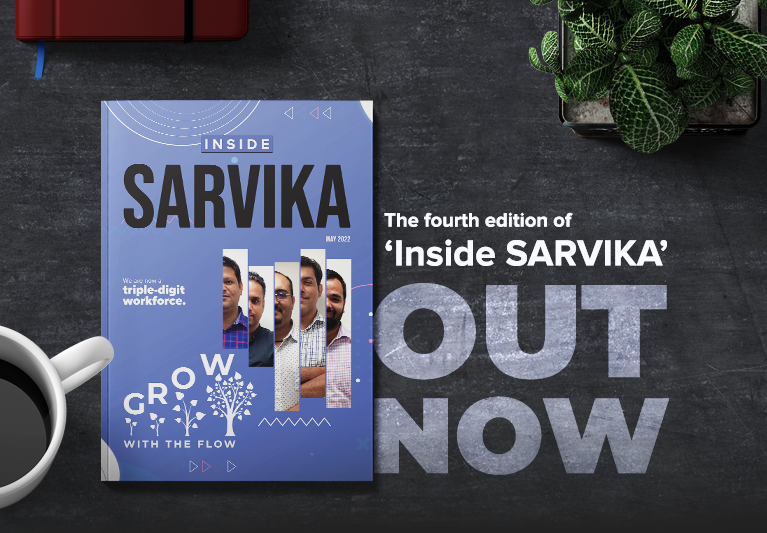 We're extremely proud of our new editorial team who recently published the May Edition of Inside SARVIKA. This time the focal point is on Sarvikans who have stood tall in their adventurous careers and achieved growth in their stint within the organization. Also, there is a curation of amazing pictures from our 8th annual day celebration and much more from the cultural committees. Don't miss it. Grab your copy now.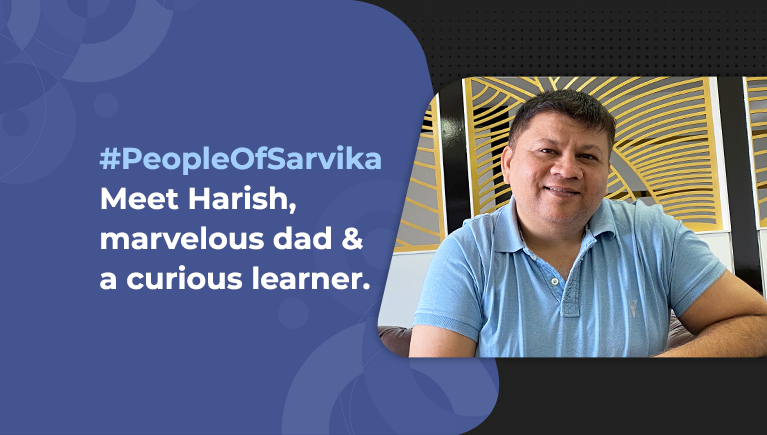 Have you met someone who has a decade of work experience but curiosity to learn like a newly graduated? If not, you must meet Harish, Program Manager at Sarvika for one of our oldest clients, bridging the gap between our clients' teams (four years and continuing) and internal developers. Our suave Program Manager's work ethic perfectly showcases the power of consistent learning approach in a software development company. Read his story here.

We believe in standing up for equality! Pride Month celebration for us is where everyone, regardless of their identity, background, and cultural differences, gets open ground to work and share their views freely. Difference of opinion is natural, and it allows understanding of various perspectives and growth individually but respecting someone's identity is the first step to humanity. Through our people, we hope to set an example for everyone about how an organization can actively promote diversity. Happy Pride Month y'all!
A QUICK POLL

How do you like to upgrade yourself with technology advancements?

01. Reading blogs and books

02. Learn by doing

03. Joining online courses

CLICK TO VOTE
| | |
| --- | --- |
| In the previous month's poll, we asked which forms of physical activity are your favorite with your colleagues and these are the responses we got. | |
We hope you found this message to be useful. However, if you'd rather not receive future e-mails from us, please unsubscribe.

© 2022 Sarvika Technologies Private Limited. All Rights Reserved. For permissions to reproduce any article in this newsletter, contact us.