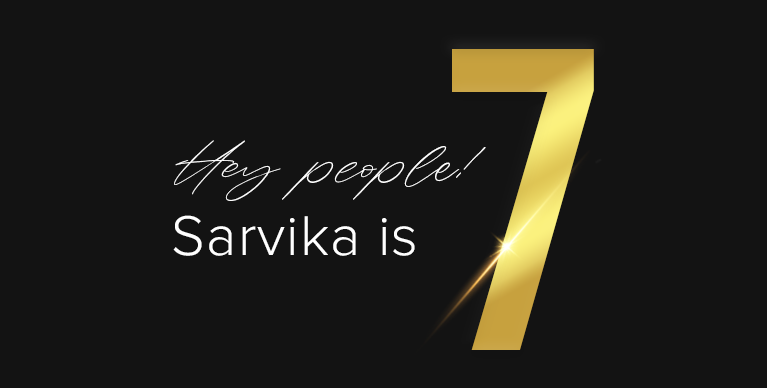 The dream to become the most preferred and leading technological consultancies in India is now seven years old and seven years close. In the time gone-by, we grew from three to sixty people strong, added more clients to our portfolio, upgraded our technology stack, launched several in-house designed eCommerce solutions, and witnessed the industry change itself at a pace never-seen-before. In all this, we never got the chance to thank you, the people whose trust and confidence in our IT expertise gave us plenty of opportunities to prove ourselves.
Our home away from home
#UnlockingSarvikaTechnologies
Five long months. Yes, it has been five months since the entire team Sarvika shifted to remote working to help the government flatten the curve. And now, we are back! Back within the four walls of our office wherein the magic happens, engaging discussions, collaborations, and loads of funny banter. The Sarvika leadership came up with a unique and effective way of unlocking the office premises, to resume the working and at the same time keep the pandemic at bay. Read more about the phase-wise unlock plan here.
Seven reasons why
multitasking is not for you
How much you wished to have more than 24-hours a day, right? The thirst to achieve more in less time often pushes people to take more on their plate than they can digest. The modern, crowd-pleaser term of this scenario is multitasking. No matter how much multitasking is hailed, it often creates chaos and imbalance. Our Business Operations Manager is here with seven reasons why multitasking is not for you. Read here.
We hope you found this message to be useful. However, if you'd rather not receive future e-mails from us, please unsubscribe.

© 2020 Sarvika Technologies Private Limited. All Rights Reserved. For permissions to reproduce any article in this newsletter, contact us.