5 Social Marketing Tools You Must use if you own an Ecommerce Business
March 11, 2019 7:24 am | by Jyotsana | Posted in eCommerce
No one can imagine their
Ecommerce business
without social media marketing. Where Facebook ads are getting more and more popular, other platforms cannot be underestimated too. Advertising on social media has gone to another level by adding that sense of detecting what visitors want. So why not take benefit out of it and ride along? And believe me, this is not an option. More so, an effective Social Media Marketing plan is a must now. Fortunately, the market has many such tools for social marketing, but which ones are the best for you.
Well, no worries because we're here to help you with that. Listed below are five different marketing tools to boost your social media presence.
HOOTSUITE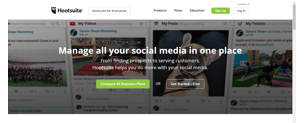 Designed to handle 25 different social media accounts, Hootsuite tool helps you spread out your identity and improve your page's visibility by scheduling posts. It tells you when to post, and what attracts your onlookers the most. Also, you can analyze your competitior's posts and plan
the future course of action accordingly
.
PIKTOCHART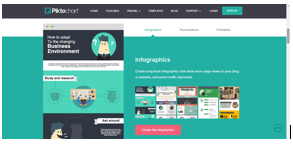 A useful and playful tool
that helps you make your posts attractive
as well as interactive
. You can create infographics, posters and other marketing material for your social accounts. It also
enables backlinking
to your ecommerce website. Creating
attention-grabbing
designs is easy in Piktochart as some amazing default templates are given on it.
BRAND24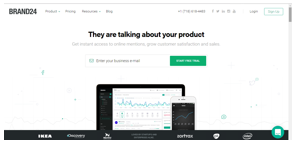 Track your brand
presence
through Brand24 and get to know where
your products or links
are mentioned on
the
web. It tracks your brand
mentions
on Facebook, Twitter, Forums, Blogs, websites,
et cetera
on one dashboard.
Brand24
also displays the keywords and mentions about your website
at
a
cutthroat
pricing-plan.
KEYHOLE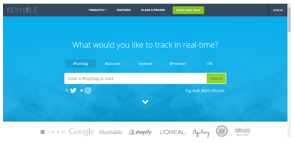 Keyhole is a free real-time search engine for
spotting
trends on Twitter, Facebook, or other websites. Whenever you wish to see what's trending and what keywords are
gaining momentum
,
Keyhole will deliver results within a minute.
You can also analyze how keywords are performing in one click.
BUZZSTREAM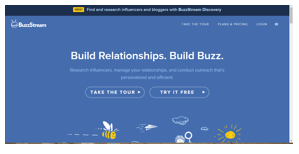 With Buzzstream, you can
be found on social media now and market via the easiest channels. It manages word-of-mouth marketing and every content posted
under
your name. It helps you
easily manage the content and products and
is provided with a CRM to handle your influencers well.
So, these are some must-have tools to reap the benefits of social media marketing. When combined with planned decisions, in no time, these tools will help increase your influencers and may even boost ecommerce sales.
Written by Jyotsana
Manager, Client Solutions
Jyotsana has a wide experience in customer relations in the software industry. She completed her MSc in Business Administration from the University of Amsterdam in year 2018. When not being a super awesome manager, Jyotsana likes to mentor hearing and/or vocally impaired children in a public school in the city. She believes in being kind. Her forever-passion: #saveearth