From Finance to IT: My Unconventional Journey as a Writer
October 15, 2019 7:24 am | by Sarvika Technologies | Posted in Life At Sarvika
When I tell people that I work in a company as a writer, their initial reactions are: you write for a newspaper, will you launch a novel soon or the most hilarious what went wrong?
I never intended to become a writer; it was not even my plan to become one during my high school. Like an obedient boy of my parents, and also blinded by the fancy life after becoming a Chartered Accountant, I happily jumped into the endless loop of studying and reaching nowhere.
It was after eight failed attempts, my stubborn brain accepted the fact that CA was never my cup of tea. I was simply doing what everyone else was doing, what my close friends were doing, and what the society expected me to do: study hard, get good grades, enroll in an elite college, score a high paying job, and save for the future.
During my school days, I performed great academically. All my teachers were happy with the grades as I never scored a mark below 80 let alone flunking a paper. And there I was, trying to build my career in the real world and failing not once but eight times.
It was during those failures, I started exploring a career in writing. No, I am not one of those who thought of entering the writing industry just because the content is king. Back then, I wasn't even aware of the power content held in the real world. All I knew that I just loved reading and enjoyed writing now and then.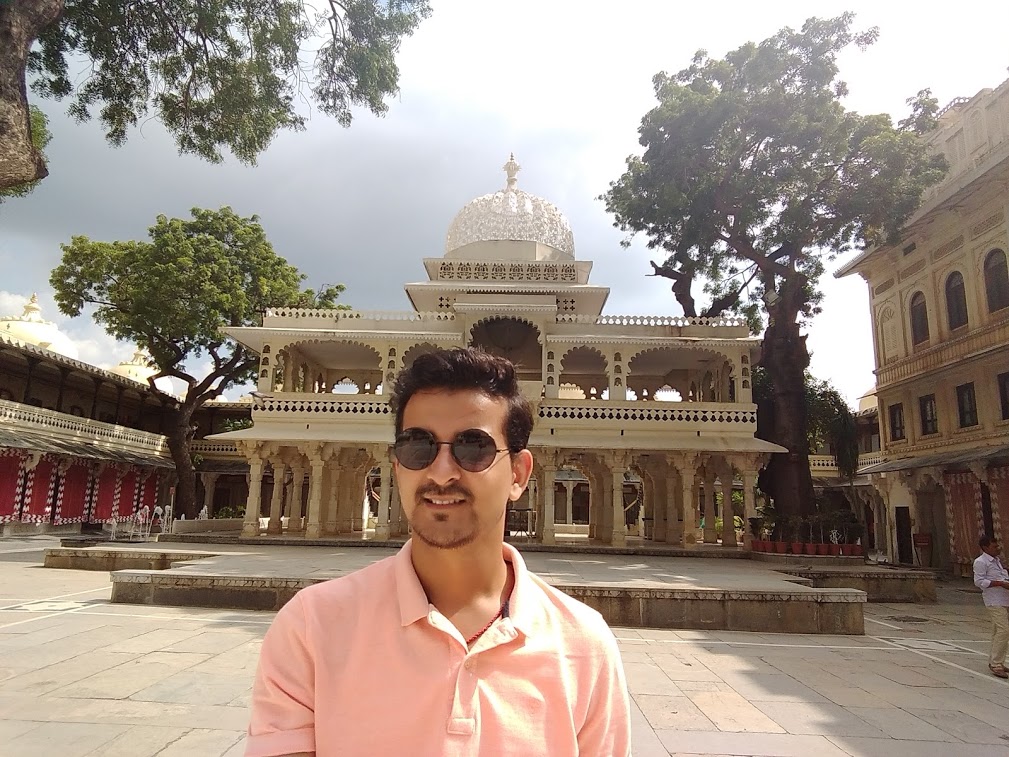 Wondering how a CA failure got into the world of writing technical content for an IT outsourcing company? Well, that's why I love working for Sarvika Technologies—the diversity.
I have colleagues who are web developers and deliver mind-blowing results, even when they come from commerce background. Our office maker, Gulab knows the art of web and graphic designing, all of which he learned from the people working here.
What company allows such kind of independence to their team members? They never ask for fancy degrees from top schools and colleges; all they seek is an employee's zeal to learn and grow.
I still remember the first time I came for an interview at our Jaipur office; I was filled with trepidation because never before I had worked for a company strictly from an IT background.
I was experienced in writing copies, and long content on financial topics like direct and indirect taxation, banking, case laws, etc.
Fast forward to today, four months later, I have delivered content on technical topics like agile, scrum, kanban; terms which I had never heard in my life before.
I got an opportunity to write my first-ever case study, deliver social media content, draft emails and newsletters. It's not every day a writer gets a chance to explore and produce content for multiple areas.
But enough about work, let's talk about the fun part now! One of the best perks of being a Sarvikan is the 5-day a week working policy. You hustle from Monday to Friday and then do whatever you want during the weekends like doing your errands, or maybe a family outing.
But for me, weekends are reserved for reading. Before joining Sarvika, my paperbacks were lying untouched as after reading and writing blogs for six-days a week; my Sundays went down the drain sleeping.
Another superb aspect is the work-from-home policy, where once every month, you can work from the comfort of your favorite cafe or home (I always choose the former). And to my delight, everyone here is a foodie; we can munch on anything and everything, 24/7.
But having said all the above, the greatest part is not the weekend, or the work-from-home policy, or the office parties; it is the fact that your inputs are valued and if deemed necessary, then implemented. You get the independence to challenge things, to think big, to bounce off ideas no matter how crazy, and to innovate.
And that's the kind of freedom the writer in me cherishes.
Written by Sarvika Technologies
Sarvika Tech is a team of young, energetic, and technology-loving people on the journey to help companies achieve their goals by supporting their IT needs. In a nutshell, we are a people's company where the priority is their knowledge enhancement and career development. We believe that focusing on our most important asset, the team, will enable us to push boundaries and deliver ingenious IT solutions.