Santanu Das: The Database Wizard | #PeopleOfSarvika
November 28, 2019 6:22 am | by Sarvika Technologies | Posted in Life At Sarvika
I reach the office by 9:30 am, fire up my system, log in to the email, and start the day by monitoring database logs for updates, changes, and unsolved tickets from the team and clients. This is my usual morning routine at Sarvika Technologies where I've been working as the Lead Database Administrator since May 2017.
Yes, I've used the full form instead of DBA coz I feel it adds more gravitas to the role. Being a part of such a young organization, surrounded by developing and curious minds that are eager to explore and take risks, fills me with limitless amounts of energy.
I have been a part of the IT industry for almost sixteen years now, and have witnessed the radical transformation computers, programming languages, operating systems have undergone. Today I am working as a DBA, but when I graduated high school, I had no idea about computers.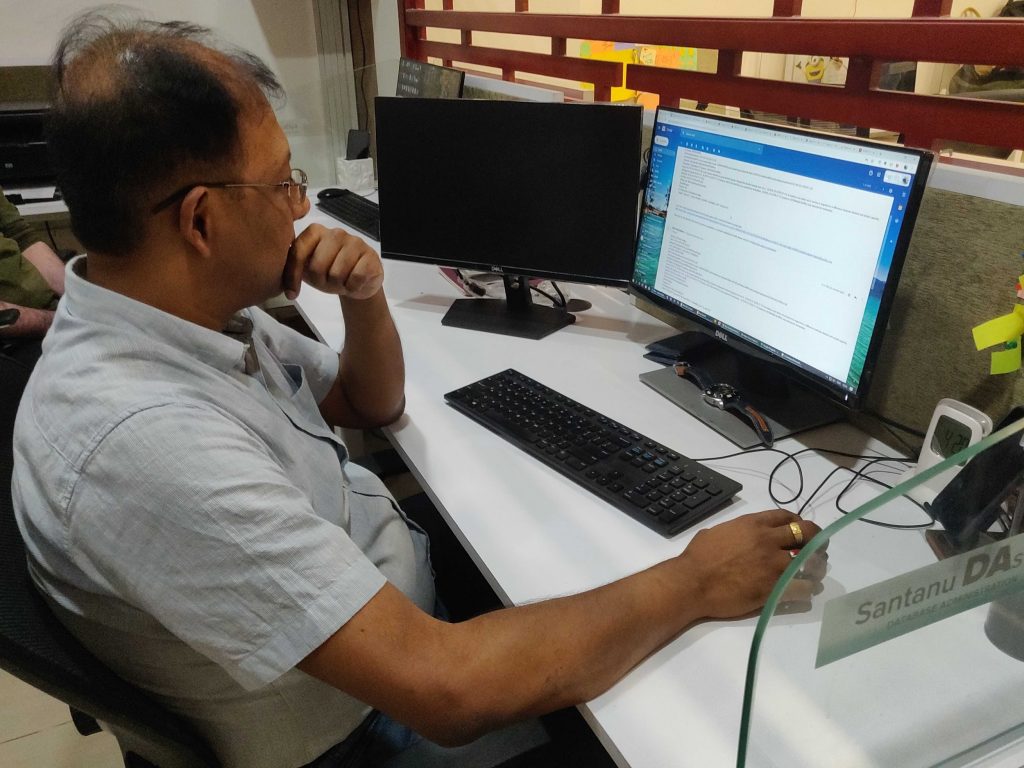 You'd be surprised knowing the reason I ventured into the field of IT. It was because of a floppy disk that intrigued me. I used to wonder how such a thin and transparent film can hold data?
After my graduation, I took up a lot of long term courses to explore the field of information technology like networking, database management, coding, etc. You will not believe, at that time I used to run away from the subject of database administration 😀. 
After completing the course, I started working as a lab assistant, where I used to teach and train students and gradually gained experience in different aspects of IT.
From there I ventured into the field of corporate training, where I conducted training sessions for the RBI (Reserve Bank of India), Indian Railways, oil sector companies, and national level shipping corporations.
During my stint as a trainer, I opted for Global Level Certification programs in Oracle and Java. Technically, I wasn't even certified at the time I was working as a trainer (lol).
After completing almost eight years in the training line, I decided to move ahead in my professional life. The courses I opted for helped me identify three core areas that I wanted to explore further and gain expertise in, namely Oracle (for database administration), Java (for programming), and Linux (for the operating system).
However, it later dawned on me that attaining mastery in all three was next to impossible. Yes, there are some rare and genius minds capable of such intense learning but not me, I am just a normal human being 🙂.
That's how I entered the world of database management in the year 2009. Since then I have been exploring this field, learning new concepts, gaining experience, and applying my knowledge at work.
My journey at Sarvika Technologies wasn't void of challenges. I remember the phase when we decided to shift the on-premises database to the cloud infrastructure for better management, scalability, and security. It was an uncharted area for me where I had to not only learn everything by myself but lead the team as well.
I started with gaining knowledge about the required tech stack then began working on it initially at the testing level and later moved to the production level.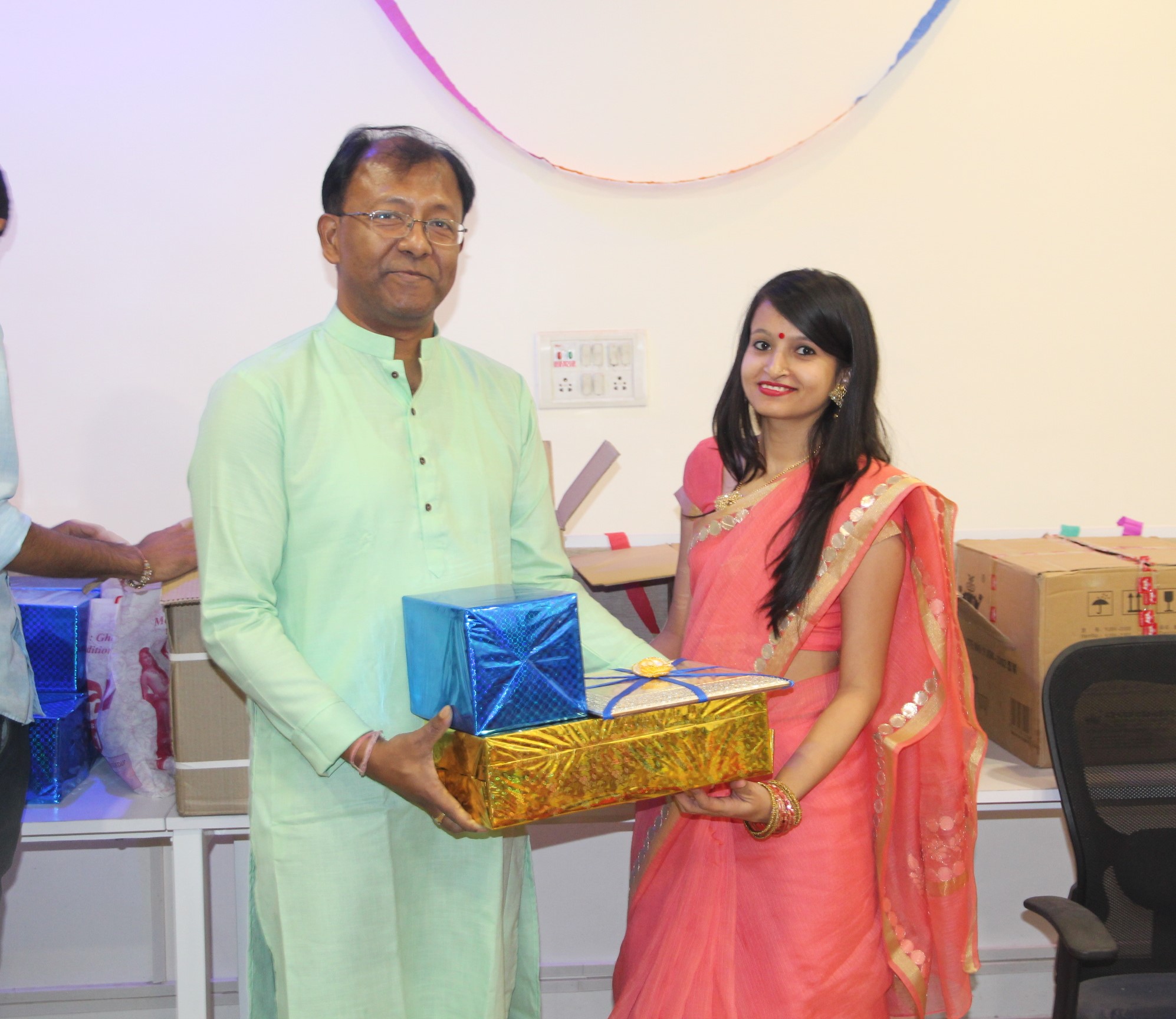 It brings a smile to my face when I look back on those days of self-learning and overcoming challenges; it is the reason I love working at Sarvika Technologies. They trust you to take up challenges, fight against the odds, and emerge as a winner.
Another thing is the work flexibility. I am the most senior member of the team Sarvika and before coming here, I have endured suffocating work cultures filled with unproductive dictates. But here, it is all about getting the work done. You are assigned duties along with deadlines.
Now it is up to you to complete the job. You are considered smart enough to be accountable for the work, where no one will come pestering you to accomplish the task.
Also, the unique mix of employees in the company is an added advantage. I read somewhere in a business magazine that by the end of 2025, almost 60% of the workforce will comprise of millennials and GenZ.
I feel this generation has the power to effortlessly adapt, and learn new technology; their energy and passion combined with my generation's experience is an unbeatable combination for businesses to benefit the most.
There are no cubicles, dedicated spaces, or anything remotely that resembles a dated organization. It's an open work environment where we crack jokes and share funny moments, but amidst all the play, works get done. I admire this parallelism.
Based on my experience in the industry, I'd say this to all the young and soon-to-be professionals, hard work and perseverance backed with passion and patience never gets unnoticed. Be positive and believe in yourself, the result will always be great!!!
Editor's Note: At present, Santanu is no longer working with the team of Sarvika Technologies. All our ex-team members are forever a part of the family, irrespective of their current place of employment. We Wish You All The Best Santanu.
Written by Sarvika Technologies
Sarvika Tech is a team of young, energetic, and technology-loving people on the journey to help companies achieve their goals by supporting their IT needs. In a nutshell, we are a people's company where the priority is their knowledge enhancement and career development. We believe that focusing on our most important asset, the team, will enable us to push boundaries and deliver ingenious IT solutions.