8 Easy Techniques to Build an Email List for Your eStore.
January 2, 2020 11:31 am | by Jyotsana | Posted in eCommerce
It is a usual day, you open email inbox only to see it flooded with promotional messages concerning an item you recently bought, or a push notification from your favorite blog. The situation's next-level crazy during festive time where the count of such emails is almost double in number.
It doesn't come as a surprise where a study by Statista reveals that by 2023 the number of emails exchanged in a day will reach 347 billion. And this is the reason why you, as an online business owner need to buckle up your email marketing strategy and build an email list that converts.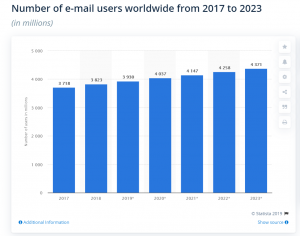 Source: (Statista)
We recommend ignoring the naysayers going on and on about how emails are a thing of the past. Otherwise, with almost 4 billion active email users in the world, you'll lose a huge opportunity of directly marketing your eStore to them. Would you want that?
Building an Email List.
This blog aims to help increase the reach of your online store through direct email marketing. But none of that is possible without email addresses of the target audience. We've compiled a list of eight ways to build an email list.
Ad pop-ups, exit intent pop-ups are a great way of converting random website visits into sales. Not only this, these pop-ups offering discounts and free shipping coupon codes help in reducing the cart abandonment rate. The customers only have to register themselves using their email ID to gain access to the code, and in return, eStore owners get the email address. 
Source (pepperfry)
Newsletters, eBooks, and other materials.
There is an N number of people who genuinely seek information about the latest product launches, trending items, or the merchandise available at deep discounts. The eCommerce stores give out these regular updates through weekly or monthly newsletters, and the visitors can subscribe by registering themselves through email IDs.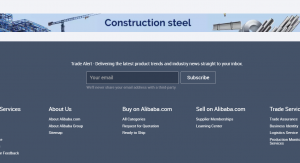 Questionnaires, surveys, industry research etc.
Surveys and questionnaires are the best ways to collect email addresses and also boost online sales. Through these questionnaires, you get to press the actual pain points of customers, and the collective data can help you devise a strategy to further improve their online shopping experience. Also, this interaction will increase the customer's confidence in the brand, which will lead to building trust and ultimately increased sales.
Free shipping and other discounts.
We all are discount and freebie hunters and often end up purchasing products just because they are offered under the free shipping scheme. Why not make the most of this nature? As soon as customers visit your website, hit them with an on the face promotion offering free shipping on registration. And watch how your email list bank gets filled to the brim.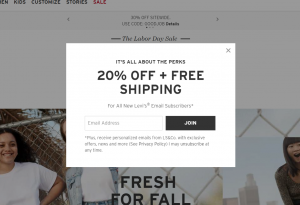 Organizing contests and giveaways.
No matter the age, people love participating in games with the hope of winning exciting prizes. eCommerce giants often organize contests like quizzes, guess the brand name, lucky wheel, etc to attract visitors. But the participation is subject to one condition: pre-registration with an email. Also, do not forget to promote these contests and giveaways on different social media channels to gain maximum traction.
Each millennial is aware of the referral marketing technique. Brands offer discounts, cashback, or digital money to existing customers in return for referring new customers (family and friends). For example, the file-hosting giant Dropbox offers free storage to existing users on referring to new joiners. This not only helps Dropbox to build an email list but also gain new customers instantly.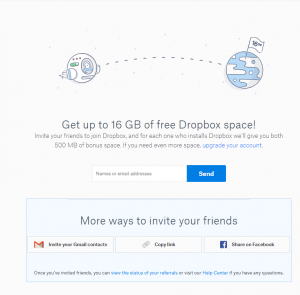 Standard opt-in/ sign up forms.
Sign up form is the most commonly used tactic of eCommerce store owners for building their email list. As per eCommerce gurus, the ideal location for placing the sign-up link is at the footer. In this manner, the opt-in link will not come across as spam that aims to collect email IDs for promotional purposes. Customers will already have an idea of the type of content and information they'll receive from the online store. In the example given below, sportswear giant Puma has placed the link at the bottom of every page.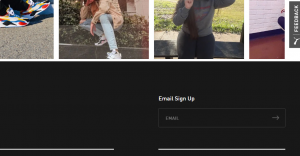 Honestly, collecting emails over the internet is an art that marketers master after gaining several years of experience in online marketing. A technique that delivers marvelous results for one eCommerce website may fail miserably for another. The reason can be a change in the target audience, customer needs, problems faced, etc.
What next?
Now that you have a lengthy list of customer emails, the next step is devising an email marketing strategy. The most important rule is: never send boring emails, otherwise, it will not take more than a minute for customers to unsubscribe or worst, transfer it to the spam folder.
Your email marketing strategies should be well researched and planned, where every piece of information fulfills the receiver's purpose. Also, you should never fall in the trap of buying email list because the success of an email marketing depends upon three crucial factors: 
Quality: Real information from real people.
Relevance: People who are genuinely interested in your products.
Quantity: Growing the list of emails that fulfills both the above criteria.
Got something to share? We'd love to hear from you. Please give your feedback through the comment box given below.
Written by Jyotsana
Manager, Client Solutions
Jyotsana has a wide experience in customer relations in the software industry. She completed her MSc in Business Administration from the University of Amsterdam in year 2018. When not being a super awesome manager, Jyotsana likes to mentor hearing and/or vocally impaired children in a public school in the city. She believes in being kind. Her forever-passion: #saveearth