Fun FRI-YAY at Sarvika Technologies
January 3, 2020 6:04 am | by Sarvika Technologies | Posted in Life At Sarvika
Times are changing excitingly fast; the phrase employer is the king has changed to an employee is the backbone. No organization in the world can survive long by keeping employees only working without giving them a reason to feel one with the company.
Maybe for that reason, IT giants are offering state of the art campuses which attract employees like a magnet. Basketball courts, foosball tables, snooker tables, sleeping pods, even a freaking slide; feels more like an adult Disneyland instead of an office, right?
Not only this, but companies are also organizing fun activities for their teams like Zumba breaks, team-building games, flash mobs, and group discussions to promote an open and collaborative work environment.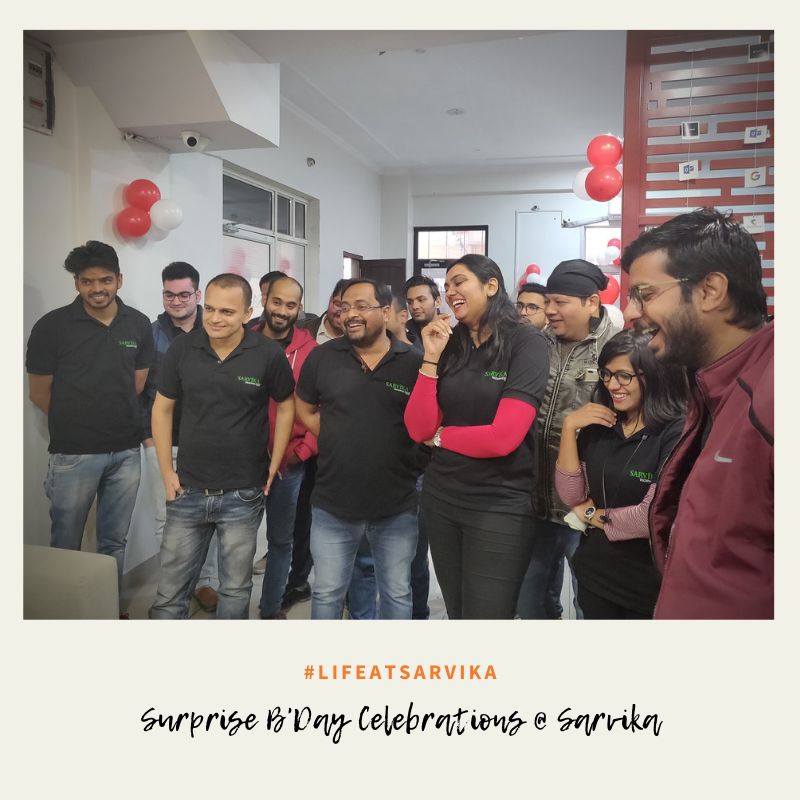 But we at Sarvika Tech decided to do things differently. As we observe a culture of five-day a week working, a collective decision was made by the employees (mind you, with no intervention from the HR) to turn the last Friday of every month to FRI-YAY!
The reason was not to disturb our weekly working with a party every Friday because our employees, yes our employees wanted to focus on work first and then party later.
However, unlike other companies on the block, our fun FRI-YAYs do not involve dancing, games or any sort of exercise. The only workout we love is the one which involves moving our jaws; you got that right, EATING.
One Friday it is yummilicious baked goodies from Dominos, the other Friday we have grilled cheese sandwiches or samosas. But a creamy sweet is common to all the FRI-YAYs—a cake. We celebrate all the birthdays falling in a month together, on the last Friday of that month.
It is during these moments when all the team members come together irrespective of their departments (HR, finance, technical, marketing, administration); one can pinpoint the reason Sarvika Technologies is at the position where it is today.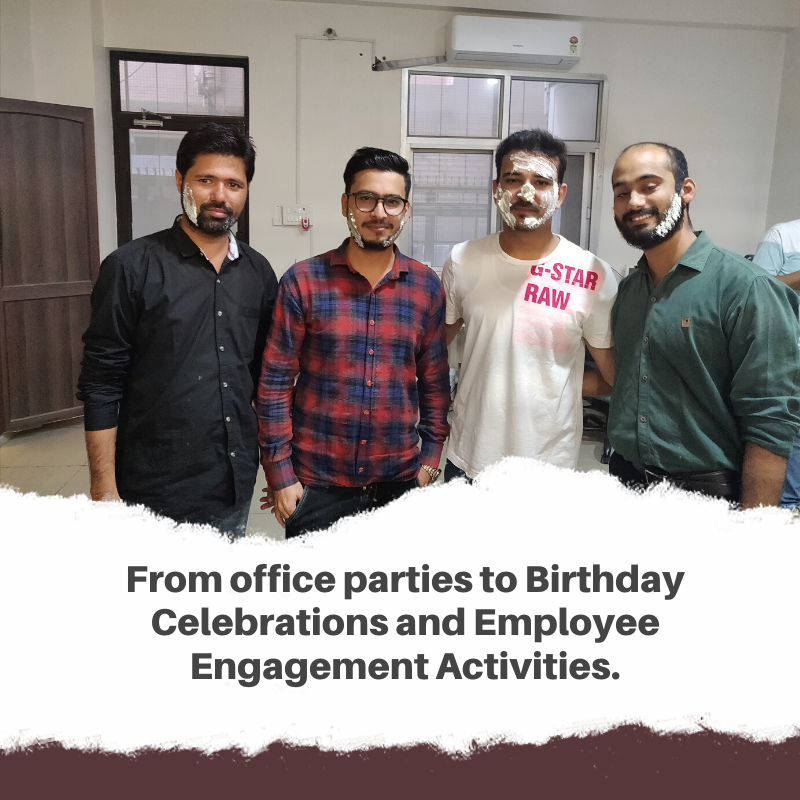 Because of the people who make us Western India's best IT outsourcing company.
You can see the team bonding over food, relishing the flavors and each other's company, putting the cake on the birthday boys' and girls' faces. It feels like being transported back to childhood days when special occasions like birthdays were all about FOOD and PEOPLE.
No luxurious lounges, no OTT gifts, and no fancy fondant-laden cakes. It reminds us of a quote which is apt for all the Sarvikans, nothing brings people together like good food. 
If you too want to savor the distinct taste of food with happiness, head over to our careers page or send us your CV at jobs@sarvika.com.
Written by Sarvika Technologies
Sarvika Tech is a team of young, energetic, and technology-loving people on the journey to help companies achieve their goals by supporting their IT needs. In a nutshell, we are a people's company where the priority is their knowledge enhancement and career development. We believe that focusing on our most important asset, the team, will enable us to push boundaries and deliver ingenious IT solutions.