What can online gift cards do for your business?
February 14, 2020 8:47 am | by Jyotsana | Posted in eCommerce
Gift cards have made our lives simple. They've relieved us from the pain of finding the perfect gift for any occasion. Still, there are a lot of much-loved retail stores that offer gift cards that can't be redeemed online. One must visit their brick and mortar establishments to utilize the card and buy product(s).
Though people still enjoy retail therapy, the demand for online shopping is touching an all-time high. Research has highlighted the gift card market value to be worth $379 billion and $510 billion for the years 2020 and 2025 (estimated) respectively.
Now, these figures showcase the combined value of online and offline gift card shopping. But we thought, what if all gift cards could be used online? Below, we've listed some benefits of redeeming gift cards online for both business owners and end-users.
Benefits for retail store owners.
You get to take your business online.
To let your loyal patrons redeem gift cards online, you'll have to set up an online store first. Without spending enormous amounts of money in the form of rent, electricity, staff, etc. you'll create an additional asset that will open your business to people throughout the world.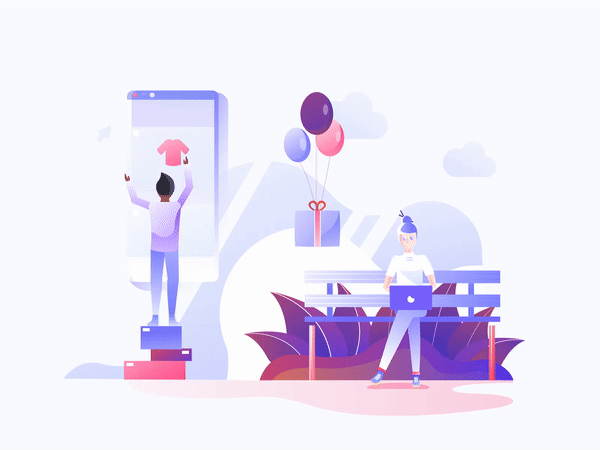 Image source – Dribble
The probability of gift card holders buying product(s) online is more as compared to them visiting the retail store. In a world where everything is going digital, people demand convenience. They are more interested in relaxing at home and performing tasks with minimal efforts; digital gift cards offer them all this and more.
Boost your brand's awareness.
As the name goes, gift cards are often used for gifting purposes and it may happen that the person receiving the card is not aware of your brand. In such situations, gift cards work like a charm in promoting the brand. And if the receiver likes your products and services, then all you have to do is "do your job right" and impress him. Eventually, there are chances that this receiver is your next buyer. Your brand will become popular outside the geographical borders that confine your reach.
Enabling digital gift cards will make it possible for buyers across cities and nations to visit the website and purchase product(s). This wasn't the case when gift cards were limited to use at the brick and mortar shops only.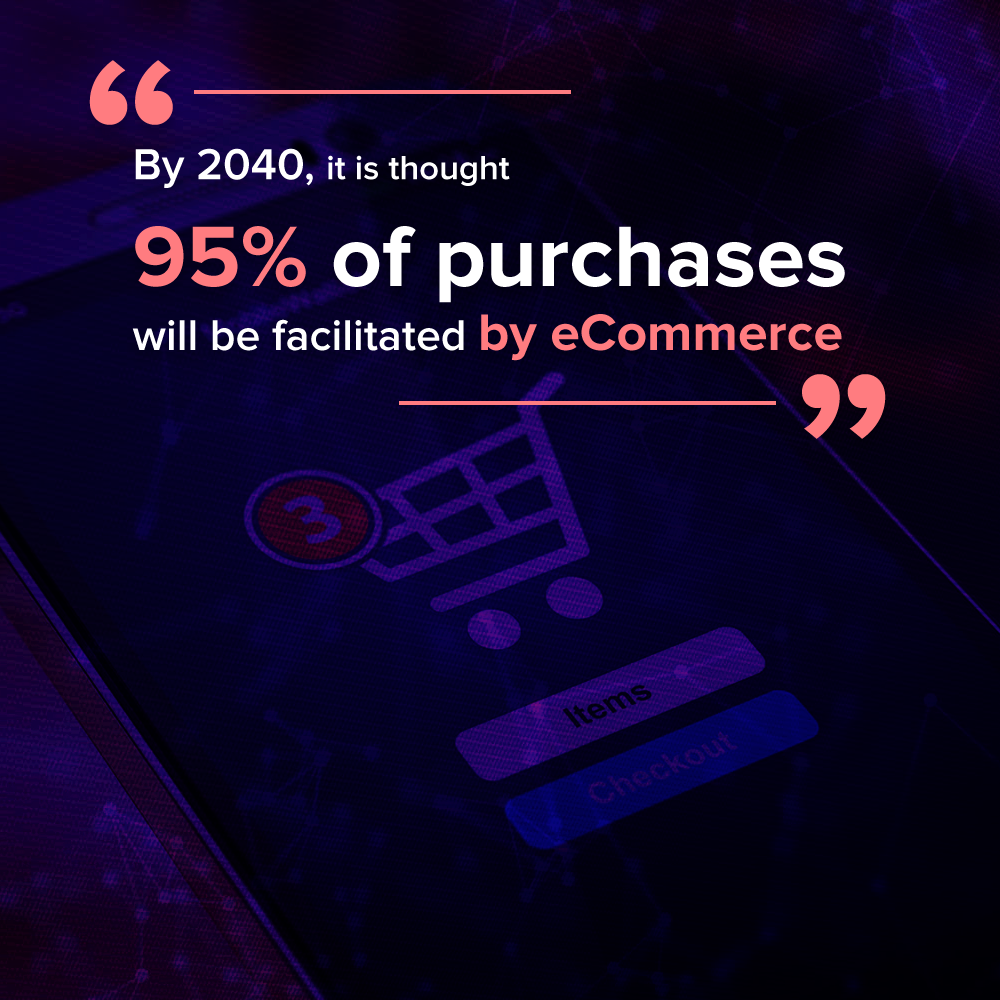 You get to set the product priority.
You can use gift cards to boost the unsold stock sales. A separate web page can be created on the online store that is stocked with unsold products with a direction that gift cards can be used for those items only. Or offer gift cards at multiple rates; low costing cards can be used to buy previous seasons' stock and expensive cards for the latest collection. A fruitful strategy for online businesses dealing in apparel.
Your store is open 24×7 for business.
The best-added advantage of shifting to online redeemable gift cards is that your business remains open for business 24×7. Online gift cards aka Digital Gift Cards are great for end-users as well:
They help save a lot of time as buyers do not have to travel all the way from their homes to visit the store. People can shop from the comfort of their homes.

They are blessings in disguise as buying the perfect gift is a task even more daunting than climbing a hill. You never know the receiver may love or totally hate the gift you dearly purchased, but with pre-loaded cards, they can buy product(s) as per their immediate need.

Online gifts are often sent on emails with a code and the user simply needs to copy and paste em on checkout. It is more convenient than traditional forms of cards which people can easily misplace.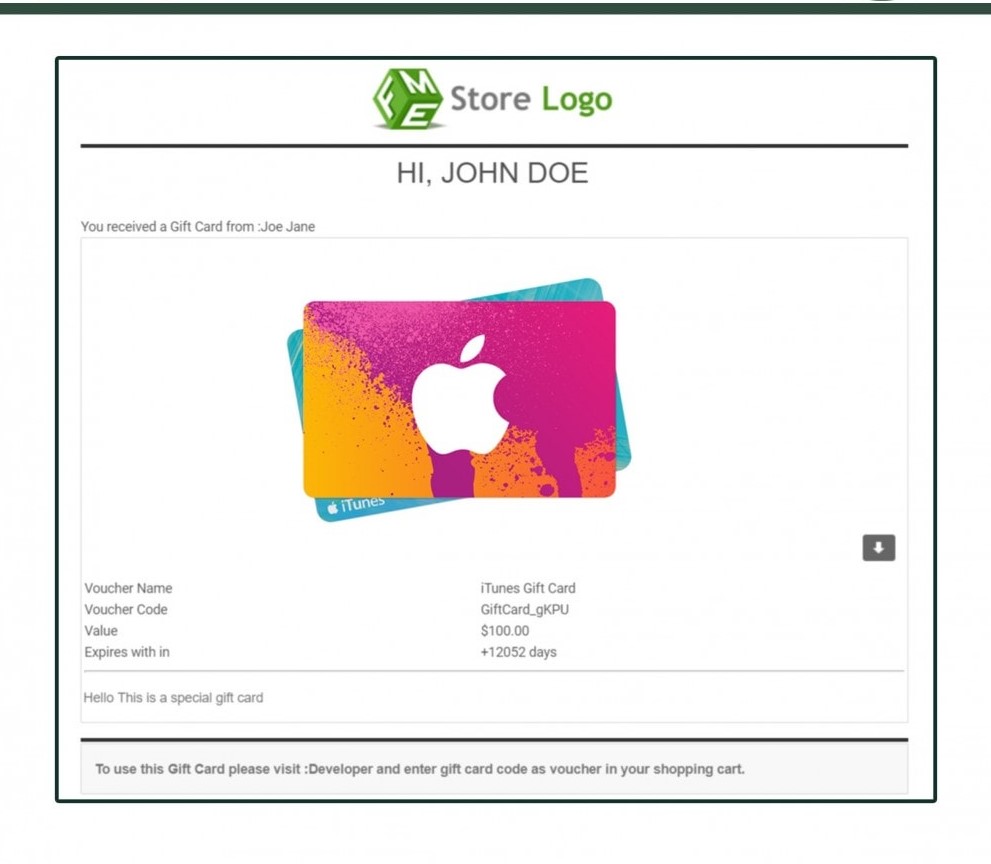 But our thoughts also mean well…  
Traditional gift cards are made using plastic which is a huge contributor to pollution. Business houses are undertaking environment friendly practices to reduce pollution, and a part of that initiative is the elimination of plastic use. Online Gift Cards are sent via email or SMS or through other electronic modes, thus eliminating plastic consumption.
What do you think of online gift cards? Would you take your store's gift card digital? Please share your views via the comment section given below.
Written by Jyotsana
Manager, Client Solutions
Jyotsana has a wide experience in customer relations in the software industry. She completed her MSc in Business Administration from the University of Amsterdam in year 2018. When not being a super awesome manager, Jyotsana likes to mentor hearing and/or vocally impaired children in a public school in the city. She believes in being kind. Her forever-passion: #saveearth