Jyotsana Rankawat: My Quarantine Life in the States.
May 8, 2020 10:55 am | by Jyotsana | Posted in Life At Sarvika
Heading to the office every morning with a Starbucks takeaway is my favorite part while living the American life. I know that I've just committed an error by saying "is favorite" and not "was favorite". Yes, the times we are living are crazy, where everything that used to be normal is not the same anymore.
Do you want to know what the new normal is? Being stuck in the home, 24 by 7; getting groceries delivered and sanitizing every possible item; feeling scared while touching mails, and to top it all with the paranoid feeling of what will happen if I get infected with the virus?
I left India on March 6 for my yearly business tour for our clients in Chicago and was due to return by the end of May. But now it seems highly unlikely. My life here, as compared to the previous visits, has changed completely like it has for everyone back home.
My mornings began with dressing up (read 'dressing fancy') and heading to the office with my colleague at sharp 7:30 AM while taking away a hot Starbucks. And now, my morning starts with calendar invitations to Zoom calls, with the team back in India.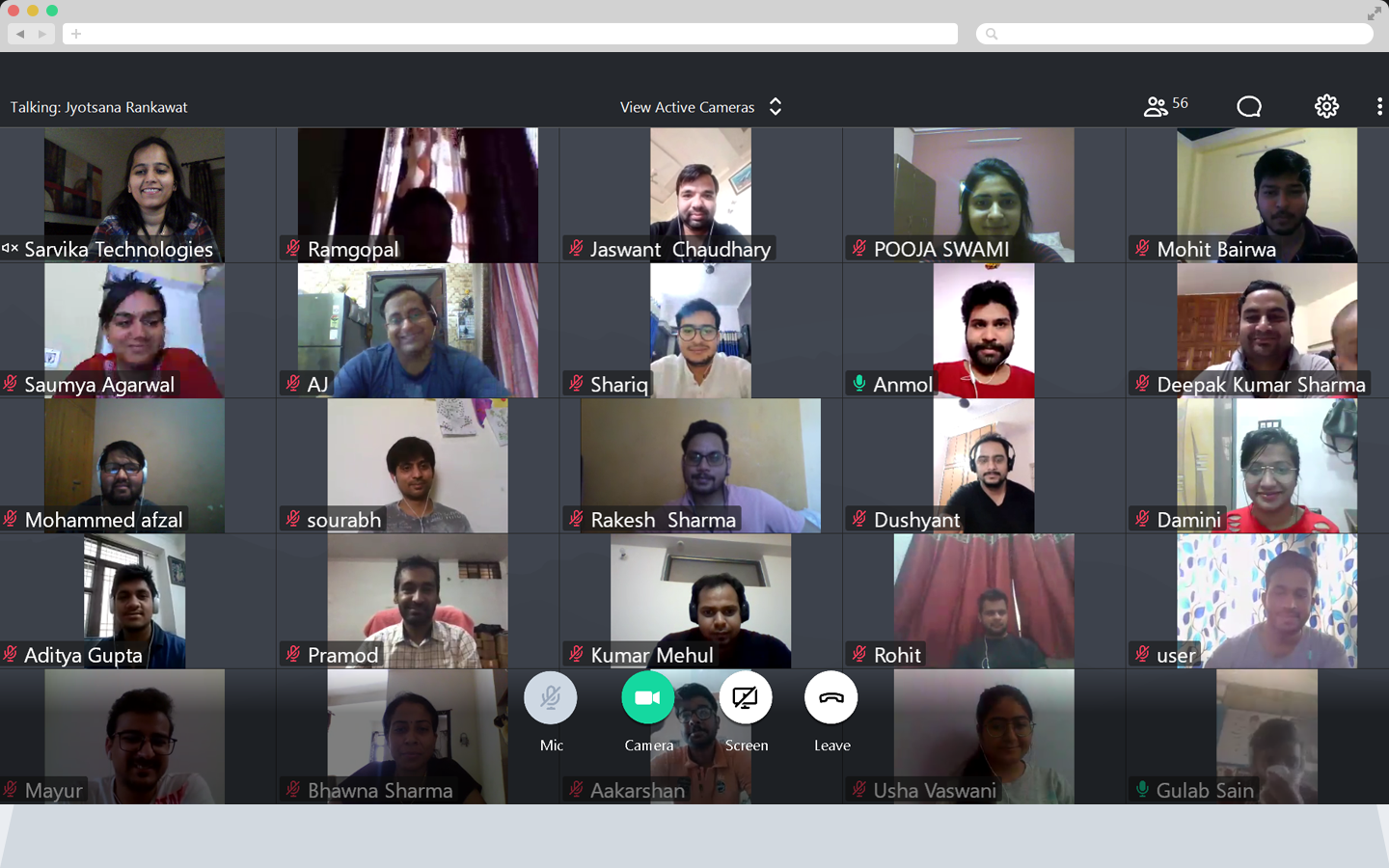 Coordinating with people there and starting the daily routine in Chicago eats up my entire morning. Sometimes the schedule becomes so erratic that I take my caffeine shot at 12 noon and shower in the evening around 4. 
But I genuinely feel that people are now finding solace in their work. At least I am. The rate of unemployment has never been this high; 25+ million people have applied for unemployment benefits and the future certainly does not look good with the rate at which the virus is spreading here, and all over the world. I just shut everything out and divert all my energy to the work.
I eagerly look forward to the weekends. Not just to watch TV shows and films, but to enjoy video calls with my family and friends in India. It is not possible during weekdays because of my hectic work schedule which leaves me tired and sleepy by the time people are up and running the day back home. So, weekends are all about having video parties and endless calls.
But looking at the bright side.
When was the last time families sat down in one place? Maybe once in a month? This time will not come back. Make the most of it, with your family and/or by yourself (if you are not home like me). It will sound cliché but still, it is true.
Breath-in the fresh air, enjoy the starry nights, listen to birds chirping, its been 40 years India has not seen such a climate change. Most of all, calm your mind by thinking maybe it is the earth's way of healing itself and restoring the balance.
Sometimes I cannot stop but compare this pandemic with the Australian bushfires which killed almost a billion animals. Maybe it is a payback. We are under lockdown (like animals in the zoo), we are panic-buying due to fear of food running out (whereas animals must fight daily for it), and we are getting infected (virus sparing the animals). Think about it.
As for me, one of the many Indians away from home, I look forward to being able to visit Downtown Chicago for Molly's cupcakes and a coffee. I look forward to walking again near the Riverfront. Most of all, I look forward to being home, spending time with my parents, and visiting my favorite cafes with friends.
Written by Jyotsana
Manager, Client Solutions
Jyotsana has a wide experience in customer relations in the software industry. She completed her MSc in Business Administration from the University of Amsterdam in year 2018. When not being a super awesome manager, Jyotsana likes to mentor hearing and/or vocally impaired children in a public school in the city. She believes in being kind. Her forever-passion: #saveearth