Hey readers! You need some junk and that is totally OK. | #MayurSpeaks
July 16, 2020 6:21 am | by Sarvika Technologies | Posted in Life At Sarvika
The power of positive thinking, think and grow rich, the monk who sold his Ferrari, the 5 AM club; I can go on and on. The market (read eCommerce websites) is filled with countless books on positivity, motivation, good thinking, happy life, etc. These books used to attract me like a piece of iron to the magnet. I ended up buying loads of them BUT they are still lying in my bookshelf, untouched like a showpiece in the museum.
When the lockdown started, I thought that now is the right time to mug-up all these texts. Yes, I said mug-up, like a college paper because I was always told that these books will open my eyes. Trust me, all they did was to make me want to sleep even harder.
I remember having a discussion with a fellow writer who believed that anything fiction was a piece of junk not to be touched with a ten-foot pole. It gives you no knowledge and is a time waste. Due to my admiration & respect for that person, I thought, well maybe they (I am not going to reveal the gender for you to judge) know it better than me, so is right.
Now I can say. That person was WRONG.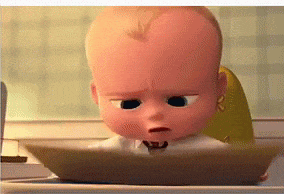 After sleeping all the time while consuming the motivational and mentally stimulating healthy text, I was feeling frustrated with myself. I was like, damn it to hell, I am not enjoying reading and I will not be able to finish even a single book.
I picked up my Kindle, opted for the Kindle Unlimited subscription and started reading Chetan Bhagat. You can judge me all you want, but I was able to finish the book in one-go. Thank god it was the weekend otherwise I would not have gotten any work done.
Before I realized, I read and finished two other Chetan Bhagat books. I felt confident that my reading skills are back. I was not just reading for reading's sake. I was enjoying reading every word of the book. I thought let's start something new in fiction. My eyes fell on the Harry Potter series which was available in Kindle Unlimited subscription.
Today, within a span of one and a half months, I have finished three books by Chetan Bhagat and at present, I am thirty-five percent through the Order of the Phoenix (fifth part in the HP series). A total of seven books in just 45-50 days. I can proudly say that reading fiction is not at all unhealthy for your mind. In fact, there are many advantages that I have shared below.
I did not have to worry about remembering everything.

I think we all can agree that people see motivational books like a solution to every problem. There is an unattended mental pressure to remember it word-by-word. That is not the case when you are reading fiction books. You get to live someone else's life; you are feeling what situation the character is in and what emotions he or she is going through. Hence you remember everything automatically.
It helped me sleep well.

I was spending my night scrolling through social media or reading blogs on the smartphone. It affected my sleep like crazy, and I think that is the case with many. Almost everyone ends their day with a mobile phone in hand. Reading in bed helped me in two ways: I stopped using mobile before bed, and I was able to read as well as sleep better. My mind was just concentrated on one task and after 30-40 minutes of reading, I felt sleepy in a good, relaxed way.
It is junk that is not unhealthy for your mind.

No matter whether you are reading a motivational book or a piece of fiction, both provide good exercise for your mind. You gain command over the language in which the book is written, and you get to learn new words.
I did not have to concentrate hard.

Remember the time when you were reading a suspense thriller and the reading speed was increasing with the plot pace, and you were still able to keep track of the entire story in mind. Unfortunately, you cannot do the same with

healthy books

. The biggest issue while reading nonfiction is that you cannot read fast. You have to maintain a decent pace and at the same time ensure that every line you read should make sense. And that is HARD.
Bare minimum fuss.

My idea of reading a nonfiction book is to sit with a pen and paper or a pen-tablet to make notes of all the good and meaningful lines. When I am reading a fiction book, making notes is the last thing on my mind. I do not have to keep writing in between while reading, which does not break my flow.
What am I trying to say?
My only point is, next time someone tries to send you on a guilt trip for your reading choices, do not listen to them. Reading is not easy unless you get that feeling from the inside to pick up and finish that book. Some feel happy while reading autobiographies, whereas some are crazy behind romantic fiction; it is just a matter of choice. Remember the phrase: to each of his own, right?
Written by Sarvika Technologies
Sarvika Tech is a team of young, energetic, and technology-loving people on the journey to help companies achieve their goals by supporting their IT needs. In a nutshell, we are a people's company where the priority is their knowledge enhancement and career development. We believe that focusing on our most important asset, the team, will enable us to push boundaries and deliver ingenious IT solutions.