Are we ready to change? | #EmbracingChange
November 6, 2020 5:38 pm | by Aviral Chitkara | Posted in Life At Sarvika
Change. Some love it and some hate it, but we all agree that change is the only constant. I am not much of a reader (except my daily dose of HBR or some self-help ones), but from everything I've read so far, the book Who Moved My Cheese? altered my views the most. Its change management concepts are on-point and effective as heck!
From a startup to a multinational, irrespective of the domain, every company goes through a series of changes in one way or the other. Introducing new processes or advanced technologies, revamping hierarchies, shifting to bigger workspaces, etc. result in changes that may be welcomed with enthusiasm or face resistance. Many will think that changing offices hardly tantamount to change; they could not be more wrong. An organization operates smoothly when two broad functions, core and non-core, support each other. Especially in a software development organization like ours, where there are extreme degrees of reliance on support roles like networking, infrastructure, security, and much more.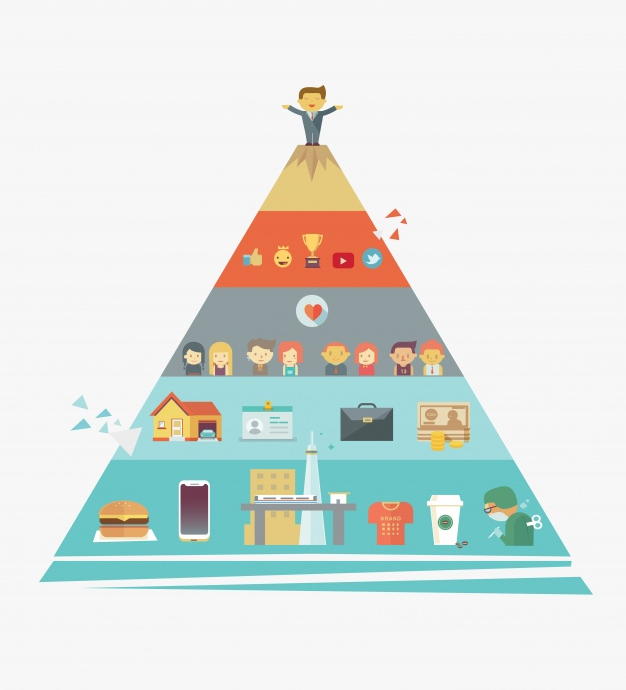 Change is not just limited to hardware; there is also a significant impact on the most crucial resource in an organization — employees. Maslow's Hierarchy of Needs is the ideal way to describe how changes affect human beings. New environment, new surroundings put people out of their comfort zones, hence the need for an incubation period, to let them adapt and go back to their previous selves in terms of efficiency.
It is important to embrace the change.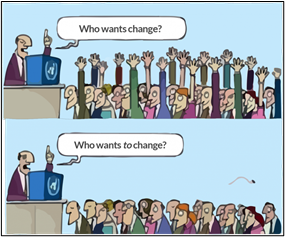 I can go on and on about the importance of change, its challenges, etc. but that doesn't do the job. The priority, for the company and its leadership, is to encourage people to embrace the change. 
For example, we all complain about too much pollution but how many of us are willing to make efforts to travel in groups to save fuel and reduce harmful emissions? Not many. The problem is the Comfort Zone. We are unable to put ourselves in an unfamiliar situation and due to that, we conclude "that's not for me" without any genuine efforts.
Is there a way out?
There isn't a predetermined method to introduce and implement changes in a smooth manner. For the company, planning and implementation play a key role in change management: making teams (funneled from top to bottom in a hierarchy) a part of the process, bring everyone on the same page, thereby easing the complete process. For employees, cooperation with the leadership and keeping faith in company policies will go a long way in their growth and overall career development.
There is no good way or bad way. If the strategy achieves the desired goal using available resources and fulfilling each requirement of all the stakeholders, then it is perfect for the organization.
A peek into our new world.
Finally, the news, everyone has been waiting for! Four years ago, we moved our operations to the current office three years ago. It was a five-people team back then, and today, more than sixty people are walking with us on the path to making Sarvika the best IT company in the country.
This Diwali, we are moving to a new office; 100+ workstations, multiple business-ready conference rooms, rec-rooms, latest IT infrastructure, etc. that will put Sarvika Tech on the world-map. More information, with a lot of images and fun intro-videos, will be published soon. Stay tuned to this space!
Written by Aviral Chitkara
Business Operations Manager
Aviral is the Business Operations Manager at Sarvika Technologies. His research skills are unquestionable, and so is his ability to provide constant motivation to the team. An engineer turned business expansion enthusiast, Aviral is a knowledge bank when it comes to politics. Whatever the confusion or problem, he is always the one with answers.