8-years of Sarvika Technologies: Message from the Director
September 15, 2021 5:55 pm | by Sarvika Technologies | Posted in Life At Sarvika
I congratulate you all on the 8th anniversary of Sarvika Technologies. I will not hesitate in saying that we have grown tremendously in the last few years which could not be accomplished without you.
A company's journey is expected to be filled with ups and downs, but we have witnessed multifold growth due to continuous efforts towards achieving excellence by the team.
Foundation Day to us, the Sarvikans, is a fresh start to innovate and take on projects, ideas that push us out of our comfort zones. And that feeling of what next? leaves us supercharged and filled with confidence and motivation to achieve anything.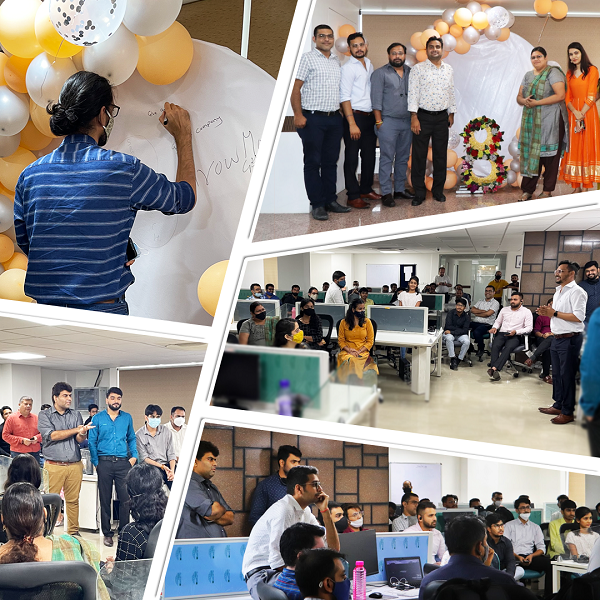 When the company was founded in 2013, we were a small team of three, working in a business environment where the IT industry was still nascent in tier-2 cities. Our journey started from a basement, where we worked on initial development projects for our clients.
Fast-forward to 2017, we shifted to a new workplace and over the next three years achieved many milestones – becoming full-stack, touching 50-people team mark, adding new technologies to our stack – it was the period that witnessed the best of collaboration and creation.
The year 2020 motivated us to challenge the unexpected and emerge victoriously. We successfully achieved this and much more owing to exemplary project delivery that led to high client satisfaction and increased demand for our resources. Another huge milestone of this year was the new Sarvika premises.
I am also pleased to witness the continuous efforts being made by all in helping the company become an equal employment opportunity provider. As of today, a little over 26% of the total company strength is of female colleagues and 30% of leadership positions are occupied by women. The hiring department is working diligently to decrease the gender ratio gap. The road ahead is full of bumps but we refuse to let our spirits waver. 
The CSR arm of the company is also actively participating in food donation drives to help the less fortunate and people whose livelihood has been the most impacted since the start of the COVID-pandemic.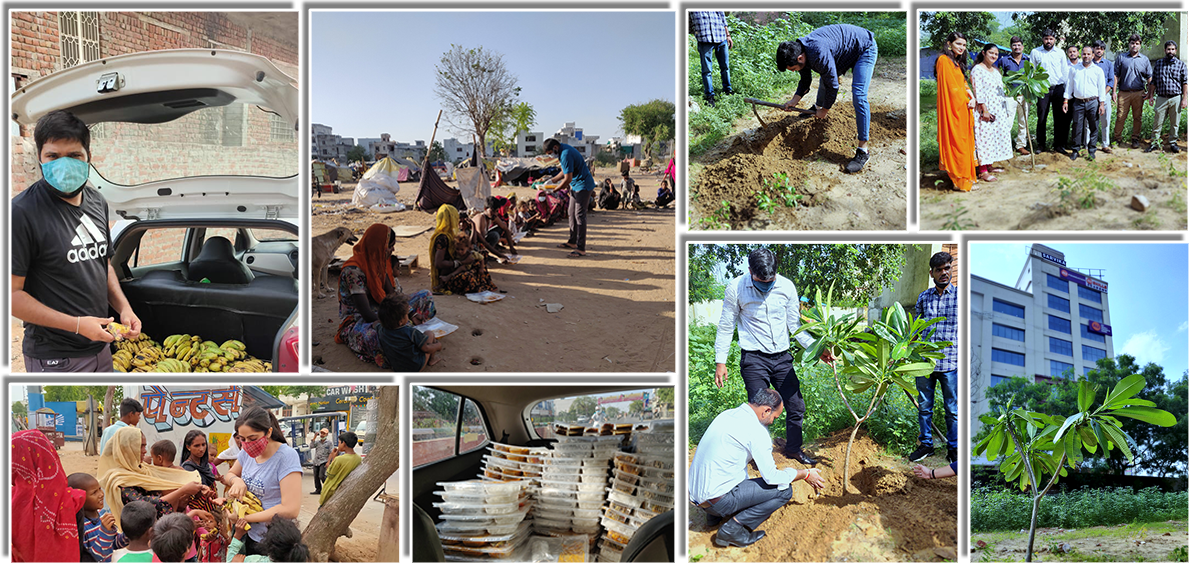 However, one common factor that contributed to all milestones is YOU. We promote Sarvika Technologies as a people-centric company; it is not in name only. All our policies and decisions take shape with Sarvikans at the center.
Your growth and development matter to us as much as it matters to you. Thank you for helping us reach where we are today. I am super proud of every member of this energetic team. 
Happy 8th anniversary to all. Cheers to many more glorious years to come!
Thanks and big regards
Rakesh Chaudhary (RC)
Director, Sarvika Technologies
Written by Sarvika Technologies
Sarvika Tech is a team of young, energetic, and technology-loving people on the journey to help companies achieve their goals by supporting their IT needs. In a nutshell, we are a people's company where the priority is their knowledge enhancement and career development. We believe that focusing on our most important asset, the team, will enable us to push boundaries and deliver ingenious IT solutions.