From being a part of the Web Development team to leading the bay in just four years!
November 30, 2021 2:18 pm | by Sarvika Technologies | Posted in Life At Sarvika
Hey! Welcome to another part of the People of Sarvika series. Through these stories, we aim to get up close and personal with people who are building Sarvika Technologies. The focus today is on Sourabh Tejawat, Web Development Lead. He keeps the entire web development floor at Sarvika running through his exceptional leadership skills, while laughing too. He holds a postgrad degree in Computer Applications and carries a decade of web dev experience.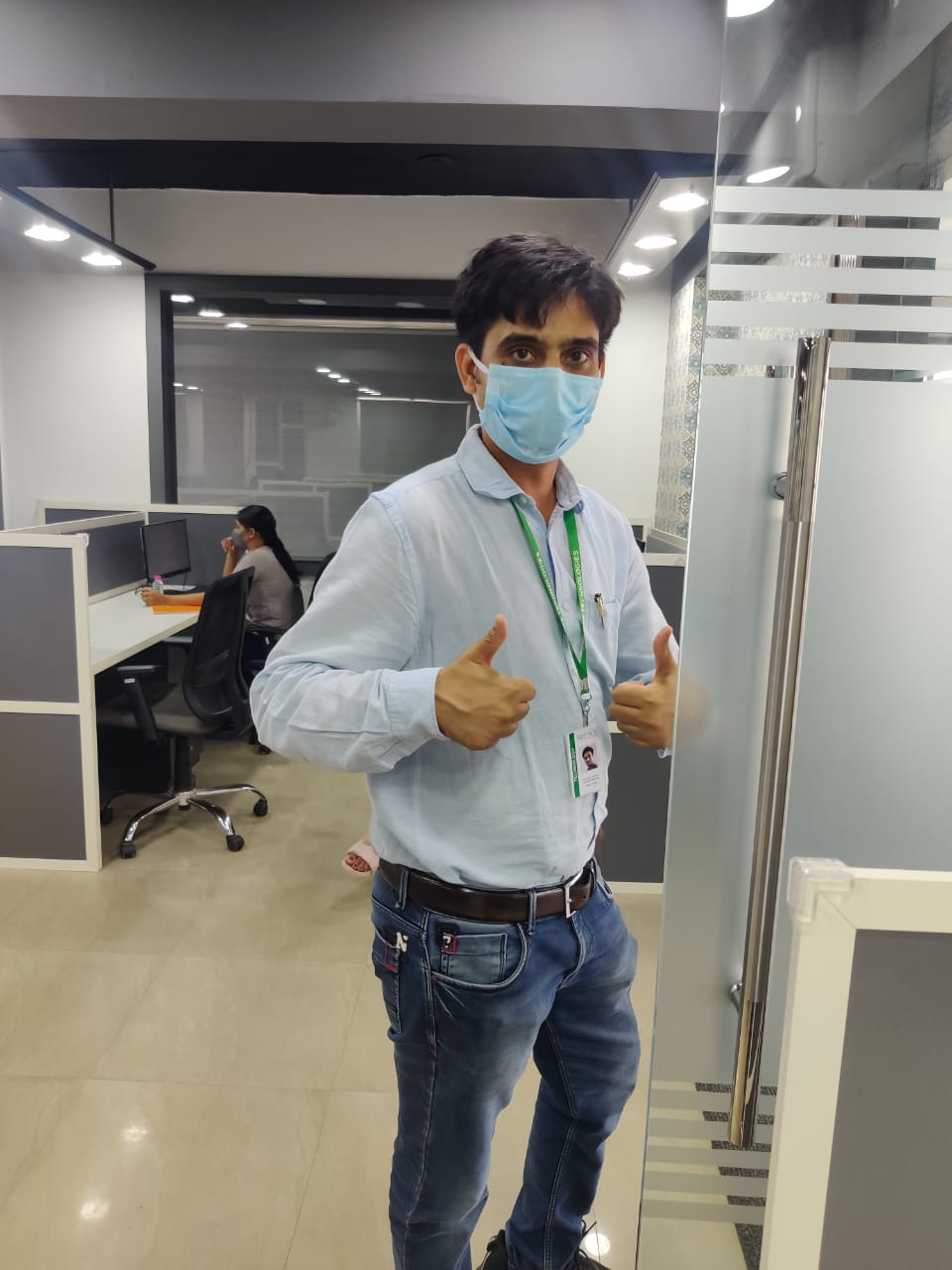 What makes Sourabh the best in his thirst for perfection; a project does not get his nod unless it is finished to his inner satisfaction. Sourabh is a family man at heart who dotes on his wife and son and loves spending as much time as possible with them.
In conversation with Sourabh.
What's the most challenging part of your job?
There is a challenge in every task, no matter the job role. When I was working as a solo developer; the challenges I faced involved solving problems through codes. Now, as a leader of the web development team, the challenge is to break down requirements into smaller tasks, assign them to team members and ensure that all work gets done with minimum hour spillage. Another challenge is identifying what could go wrong and pre-planning for it; this comes with experience and time an individual spends in the field.
What's the most rewarding part?
Project progress; nothing gives me more satisfaction than watching the progress bar move. I agree with the quote 'enjoy the journey, not the destination.' It holds merit in every situation. The process we follow while bringing an idea to life is exciting — collaboration, sprints, daily scrum meetings, sorting last-minute fudge-ups — all this makes working here super fun.
If not a website developer, then what would have been your field of expertise?
If not a website developer, then I would have been an Automobile Engineer. Vehicles have been my object of fascination since my toddler days. All my drawing sheets were filled with different car shapes: interiors and exteriors. I even grabbed a seat at an engineering college under the automobile branch. However, destiny had other plans, and I pursued Computer Science which led to my career as a Web Developer.
What's something people would be surprised to learn about you?
I come from a family of freedom fighters. A fact not many colleagues are aware of. Motilal Ji Tejawat, one of my forefathers, started the Eki Movement against tax exploitation. I think I get the never-back-down spirit from my forefathers.
What exciting project(s) are you working on right now?
I am leading the team on some exciting and impactful projects in the Education Technology domain. EdTech is an industry that is witnessing a massive growth spurt right now. One of the tasks is migrating colossal amounts of data from the old system to the new system. The Data Migration process is new to me. Hence, proving to be both a challenge and an opportunity to learn & grow.
From joining as a web developer to leading the web development team, is there anything you miss about working as a standalone developer?
As a team lead, most of my time is spent ensuring the timely release of deliverables, quality checks, and grooming my mentees. I spend more time reviewing codes, solving issues, peer programming, etc., and less time coding. I am not able to code as much as I want to, and I miss this aspect of working as a solo developer.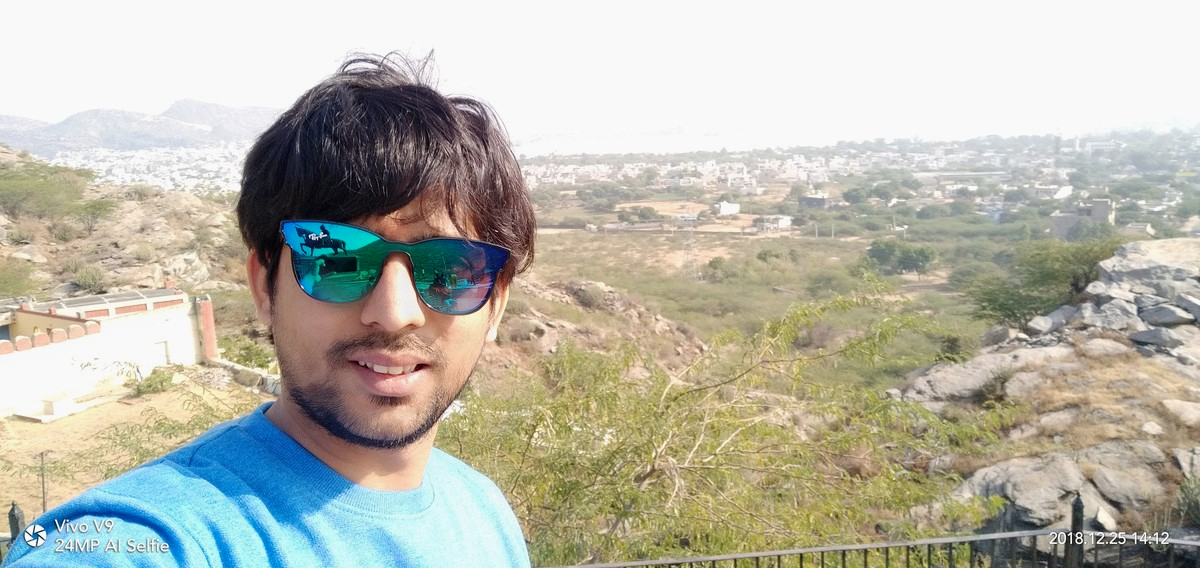 If you have to allocate your average workday in percentage then what would be the bifurcation?
Fixing roadblocks of peers – 60%

Projects progress tracking & monitoring – 25%

Helping as a coach & motivator – 5%

Chit chat, cracking PJs, and other stuff – 5%

J
Do you have any advice for people entering the web development field?
Keep evaluating your skills against new tools and technologies in the industry. Polish your strengths and keep working on your weaknesses. The most crucial point, which I feel a lot of web devs (fresher or experienced) miss – thinking from the business and end user's perspective. Instead of solely focusing on coding the requirements, understand the what & why first and then start coding.
How has been your journey with Sarvika Technologies? Describe in brief.
We were a team of 30 when I joined the company in 2018. Today, we are almost 90-people strong. I have seen and experienced the culture of growth & empowerment. The people here are amazing — we collaborate, learn and grow together. We always encourage colleagues, regardless of their experience and position, to keep upgrading their skills and knowledge. 
Being in a leadership position, I understand my role in setting the tone. I ensure that people are feeling challenged and excited at work and in projects. At the same time, I encourage them to enjoy time with their friends and family.
Written by Sarvika Technologies
Sarvika Tech is a team of young, energetic, and technology-loving people on the journey to help companies achieve their goals by supporting their IT needs. In a nutshell, we are a people's company where the priority is their knowledge enhancement and career development. We believe that focusing on our most important asset, the team, will enable us to push boundaries and deliver ingenious IT solutions.