Annual Night 2021 | Why Such Events Matter & Their Impact on the Company Culture
December 9, 2021 1:55 pm | by Jyotsana | Posted in Life At Sarvika
Annual Party, like every organization, has been a tradition at Sarvika Technologies since its inception. People & Culture are two crucial pillars of our ethos & existence. From the beginning we have promoted a culture of transparency & growth; people are given independence to chart their own career paths while contributing to building a healthy work environment.
The Annual Night of the year 2021 was eagerly awaited because it was happening after two years due to the COVID restrictions in 2020.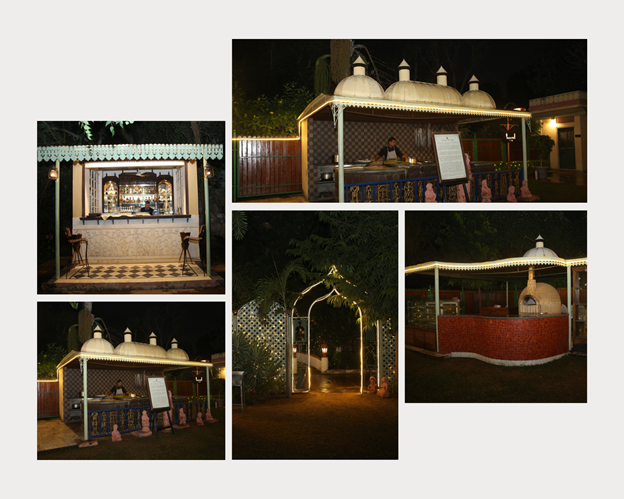 Researches by leading institutes have found that companies conducting events like annual parties and get-togethers experience a boost in employee productivity and reduction in employee turnover as compared to the peers who don't.
Helps in establishing the culture.
Culture building is not a day's task or a one-time event. It takes time and effort. It is the combined outcome of day-to-day activities and the company's mindset. Annual events and grand meetups solidify that thinking. Well-planned events not only bring teams together but also help in new recruitments.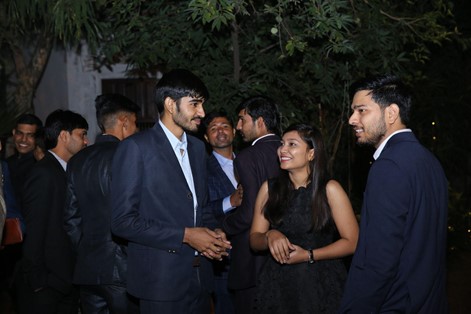 Keeps the people engaged.
Right from small team lunches to grand evening galas, all such events give a major boost to the engagement. People who feel engaged play an active role in culture building because they feel valued and see the bigger picture as compared to the unengaged ones who show up just to complete the job and get their paychecks.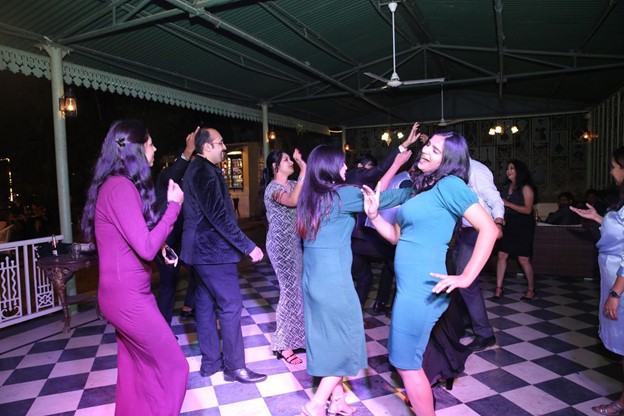 Bridges the gap between people and leadership.
As the organization grows the gap between people and leadership also widens. The leadership team comes across as unapproachable authorities especially to the new people joining the team. Team building events and activities give colleagues a chance to get to know each other in a more casual and relaxed atmosphere.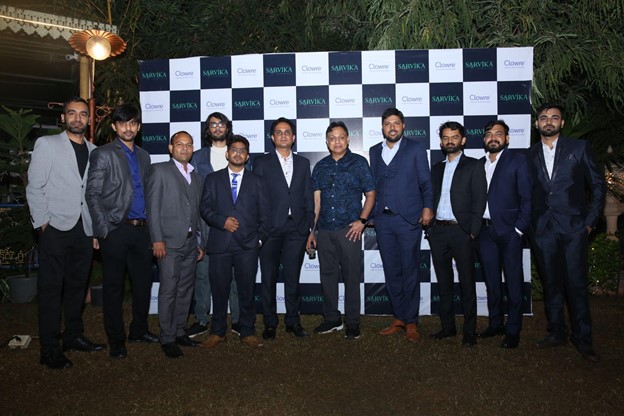 Helps people create lasting relationships.
Organizations benefit a lot from colleagues who share friendly and cordial relationships beyond the desks and cubicles. People might find personal similarities with colleagues from the same or other departments and become friends. Colleagues from different departments and business units in large organizations, who might not be aware of each other's existence, also benefit a lot from such events.
Reduces stress & inspires people.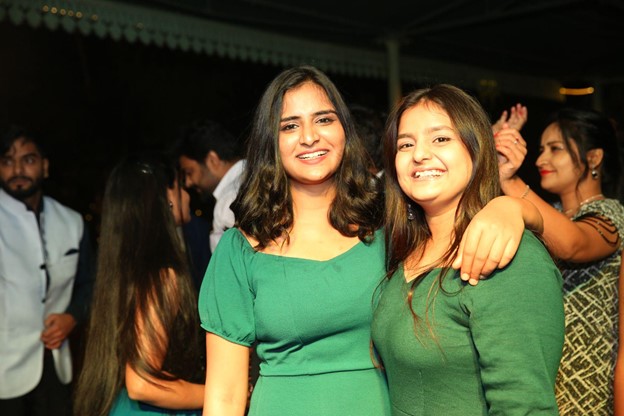 Every job is stressful; people feel overwhelmed with deadlines, demanding managers and customers, handling feedbacks, etc. Company events after a big project launch or the end of a busy season provide them with a breather, allowing them to pause, relax, and replenish.
How we planned our company annual night.
We had one aim: to make the evening memorable. To achieve that, for the first time, we introduced the Sarvika People's Choice Awards. These were not your everyday best employee or best project/team awards. The categories were always late to the office, always in a meeting, coffee addict, etc., to tickle everyone's funny bones. We ran a company-wide poll, a week before the annual night, asking Sarvikans to cast their votes under different fun award categories. Here are some images of the winners!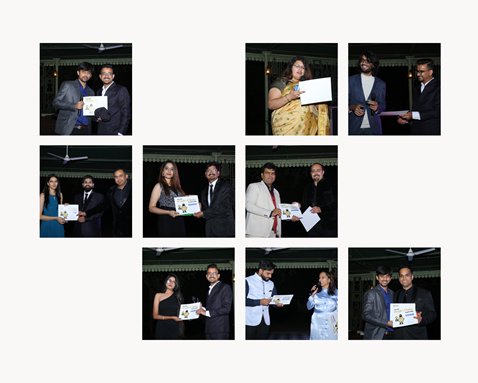 The remaining evening people mingled over cocktails, foot-tapping music, and toothsome cruising.
Written by Jyotsana
Manager, Client Solutions
Jyotsana has a wide experience in customer relations in the software industry. She completed her MSc in Business Administration from the University of Amsterdam in year 2018. When not being a super awesome manager, Jyotsana likes to mentor hearing and/or vocally impaired children in a public school in the city. She believes in being kind. Her forever-passion: #saveearth