E-commerce In 2022: Top Trends You Should Know As Business Owner
January 6, 2022 3:05 pm | by Jaswant | Posted in eCommerce
While developing a next-gen e-commerce platform as of now, our team researched on many new things that will be wanted by the Z customers. Here are some new trends we know and want to share with you all:
We could not agree more on the fact that the COVID-19 pandemic deserves the credit for majorly shifting consumers to take the online way for their shopping. Although online shopping was not a buzzword or rocket science prior, the pandemic forced businesses to go digital and make modifications in their operation strategies. As consumers continue to embrace e-commerce sites for buying even after the pandemic slowing  down, it has become evident that it's here to stay.
Involving these new trends will  provide a smooth and phenomenal experience to customers and help  businesses in seeing their sales in green.
 Alexa, Siri, and Google Assistant, you probably know them as they might have helped you in playing your favorite track or giving you updates about the climate in your city. The entry of voice assistants in the e-commerce Industry will pave a new way for customers in getting in-store retail experience and get everything done by vocal instructions only.
 As per the experts, voice shopping is all set to touch the mark of
40$ billion
, making it impossible for e-commerce business holders to skip it from their growth strategies. To make the best out of this technology, marketers are focused on adopting voice search optimization tips and techniques to match voice search queries made by customers.  
Imagine going out with friends where you come across a local store selling sports shoes, you ask the shopkeeper about the price, but before settling for purchase, you decide to try your luck and find them online on different sites with the hope of finding a cheaper deal. We believe most of us have done it or the opposite. As human beings, our natural tendency is to swim in different directions like search online, purchase offline, or search offline but purchase online.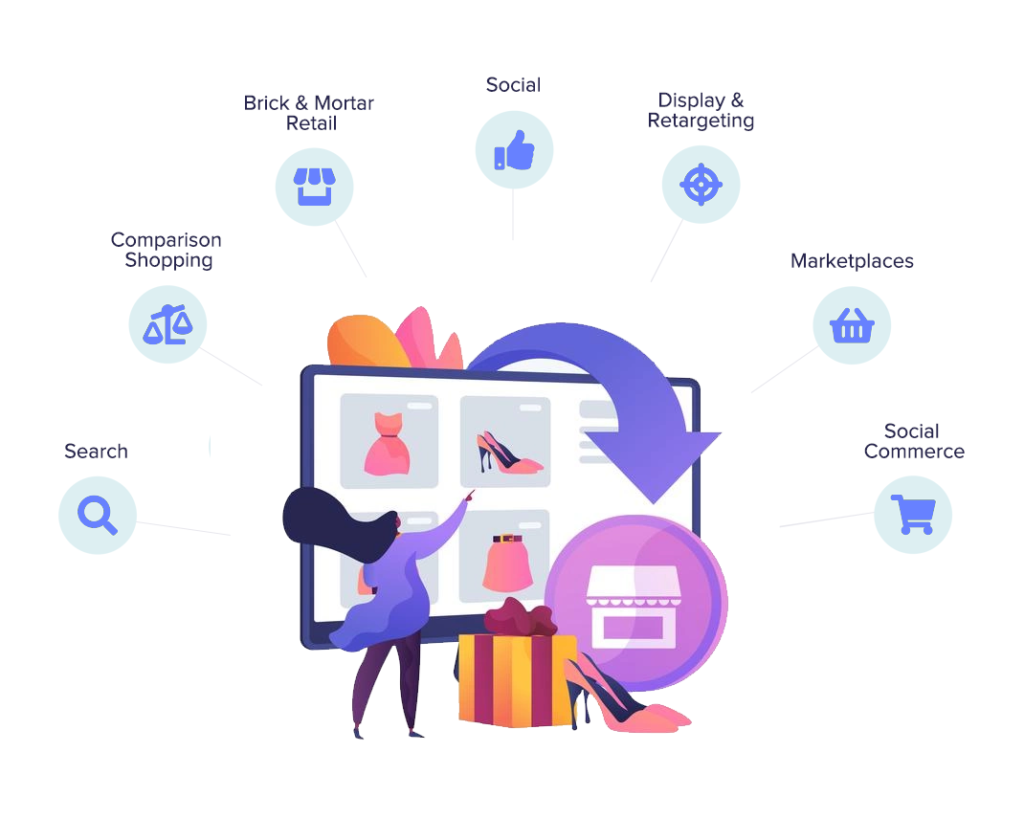 If you think that showcasing your products through your website can single-handedly help in achieving the target of sales, think again. In this customer-centric ecosystem, there is a solid need of reaching every platform where you can meet your customer. From social media to placing products on major shopping platforms like Amazon and eBay to physical stores, every platform can connect with your target audience. Leveraging the broad network and reach of every medium is crucial for winning the battle of sales in this cutthroat competition which will be more intense and crowded in 2022.
While shopping in a brick-and-mortar environment, it becomes a cakewalk to try everything before you buy for yourself. However, the e-commerce space does not allow the same liberty in such ease. Many a times, people find a difference in what they see online and what they get delivered, leading to uninvited and/or unwanted bad customer reviews.
To counter this issue, AR has come into the picture with the sole motive of making the consumer experience better and prodigious. This technology lets consumers virtually try products using 3D mapping from their portable devices like mobile or desktop before buying them. The emerging technology is also playing a big part in convincing customers and diminishing the volume of shoppers who abandon their carts before purchasing.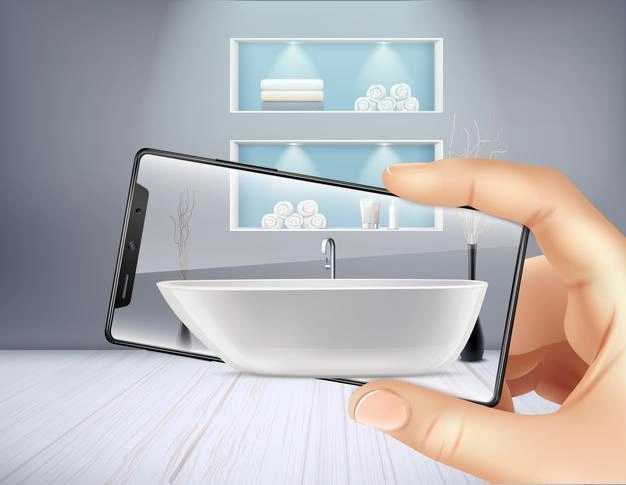 Giants like IKEA have implemented AR in their application for enhancing the shopping experience of their customers. Through AR, users can scan the place where they want to place furniture, and the app would recommend the best option. Isn't it super cool and something you wish to implement in your website too?
The transparency in operations and enhanced customer experience provided by AR makes it a trend to invest on for your website. ABI Research forecasts that by year 2022, approx. 120, 000 stores are planning to implement AR in their e-commerce sites and take the shopping experience to new heights.
Artificial Intelligence (AI)
Businesses are embracing the potential of artificial intelligence for creating personalized purchase experiences and making their offerings smarter than their competitors. Two of the remarkable ways by which the AI technology is helping e- commerce businesses are:
              AI-based Product Recommendations
It is helping in cracking the code of consumer behavior by using data collected from previous shopping behavior, purchasing habits, clicks on phone and other actions to provide customized product recommendations. The behavior trends are paving the way for designing sales plans in a very unique and efficient way.
             Advanced Cyber Security
There is humongous customer data occupied by e-commerce websites that can possess a threat if there is no robust cybersecurity setup. To fill this gap, business owners are counting on AI to secure their website and customer data collected. The AI-powered cyber security diminishes the bots that steal consumer credentials and can cause data fraud. 
At the dawn of their introduction, drones were primarily used in photography, security, and communication. With the advancement of technology, more and more uses of drones are getting introduced by the human race for making their life easy. 
In E-commerce, they have still not received the limelight in retail delivery but experts around the world are eager to leverage its potential in the coming year. The introduction of drones in delivery will be prompt and effective for both customers and retailers. Major players of their specific industry, Dominos and Amazon, have implemented drones for delivery purposes and achieved benefits like Mobility, Cost effectiveness, and Faster delivery. 
Closing Thoughts
With the ever-changing consumer behavior and their expectations, keeping up with new trends is needed to be faster and more effective than ever. As the future belongs to digital transformations, businesses need to shake hands with techies that can help them in reaching the top in revenue. While we are applying a lot of these for our customers, we're sure you or your clients can also get benefits out of these for your plans of new year.
Written by Jaswant
Web design & ecommerce specialist
Jaswant (aka Jassu) is a cheerful chap who loves his wife and family. He heads our Catalog Team and contributes tremendously to the web designing process too. He holds a graduate degree in Business Administration and is one of the foundation team members, who joined team Sarvika as a web-design novice. From then on, he has been a go-to person to be called any time in the day for any help one needs at or outside work. When not helping his team to move smoothly through the murky waters of eCommerce catalog management, Jaswant likes playing cricket with his childhood buddies.