Journey of Idris from Web designer to leading a team at Sarvika Tech
July 19, 2023 9:15 am | by Sarvika Technologies | Posted in Life At Sarvika
Hello and welcome to another segment of #PeopleofSarvika. In this series, we get the opportunity to connect with Sarvikans and have conversations beyond their work roles and responsibilities. This time, our guest is Mohammed Idris, Senior Web Designer, who recently celebrated his four-year journey with us.
Apart from creating visual delights on screen, he is a fitness freak, who currently leads a team of six individuals at Sarvika Tech.
Q1. Could you please share a bit about yourself?
I was born and raised in Jaipur and come from an affluent family having a gemstone business which has been passed down through generations. It seemed inevitable that I would follow in their footsteps.
However, when I lost my father at the tender age of 11, it was a turning point in my life as my mother took on the responsibility of home and her teaching job, while I pursued a different career where I am today.
Determined to overcome the financial challenges we faced in those days, I pursued my Bachelor's degree in Commerce while working as a data operator in an NGO. Not a lot of people know this about me.
Q2. How would you describe your journey into designing?
I had the opportunity to be part of an NGO focused on improving the lives of children who had given up on their dreams of further education. As part of my role, I had to travel to rural areas of Rajasthan and interact with local communities.
Although I enjoyed the desk work, which involved collecting and updating data from our campaigns, I found it challenging to travel to remote areas and speak to large groups of people due to my shy nature. During this time, a colleague suggested that I make a career in design, as it offered creativity and a chance to work at my desk full-time without the need for extensive communication skills.
Taking the advice, I enrolled in a local institute and dedicated my evenings and weekends to learning HTML, CSS, and Photoshop. Eventually, I earned my first certificate in design, marking the first milestone in my journey.
Q3 . What are the aspects of good design as per you?
An effective design provides an engaging experience for users and fulfills its intended function by telling a story. In today's fast-paced world, people are less likely to stay on a complicated website that requires too many clicks to reach their desired point.
Throughout the years, I have adhered to the mantra that user experience and functionality are crucial in guiding the customer's journey on a website. For every project, I value the opinions and feedback of those around me before finalizing the design. This approach has significantly contributed to the success of my work.
Q4. How did you end up at Sarvika Tech?
Securing a job as a web designer was not easy, despite completing my training and obtaining certification. As a novice with no corporate design experience, it was a challenge to break into the industry.
After nearly a year at one company and subsequent years at another, I finally found my place at Sarvika Tech which was recommended by my former co-worker. After completing four difficult rounds of interview, I secured my position as a Senior Web Designer.
Q5. Could you share your interview experience at Sarvika Tech?
A supportive work environment was something I craved and didn't get in my previous organizations as mostly it was me alone trying my hand in different directions with no guidance or superior support. I was eager to join an organization where I could learn from skilled professionals and be part of a supportive corporate environment and Sarvika Tech provided just that.
I had a successful interview with the then team leads, who asked various questions regarding my profile and ensured I felt comfortable throughout the process. After completing the necessary procedures, I officially joined Sarvika Tech.
Q6. Four years is a significant milestone. How would you summarize your journey at Sarvika Tech so far?
From day one, my journey at Sarvika Tech has been rewarding and uplifting. Over the past four years, I have had the opportunity to work on various technologies and projects, which have contributed to my personal and professional growth.
Now, I lead a team of six members, which is a testament to the trust and opportunities I have received here. I am grateful for the support and guidance of individuals like Anjana, Saurabh, and Shariq, who have been instrumental in shaping my career as a web designer.
Q7. What has been your experience at Sarvika Tech as one of the team leaders? How would you like to define your title?
Being a leader requires significant effort and the ability to manage multiple responsibilities while ensuring the team remains synchronized. I prioritize being available for my team whenever they encounter challenges and strive to bring out their best.
Throughout my journey, I have been in touch with Jyotsana and Anjana, who have provided valuable guidance and support I required as a team leader. From assessing my team's performance to leading weekly meetings to providing motivation during difficult times, I have grown vertically and horizontally in the corporate setting.
Recently, we had a week-long leadership session that emphasized the qualities of being an approachable and supportive leader while fostering a strong and cohesive team.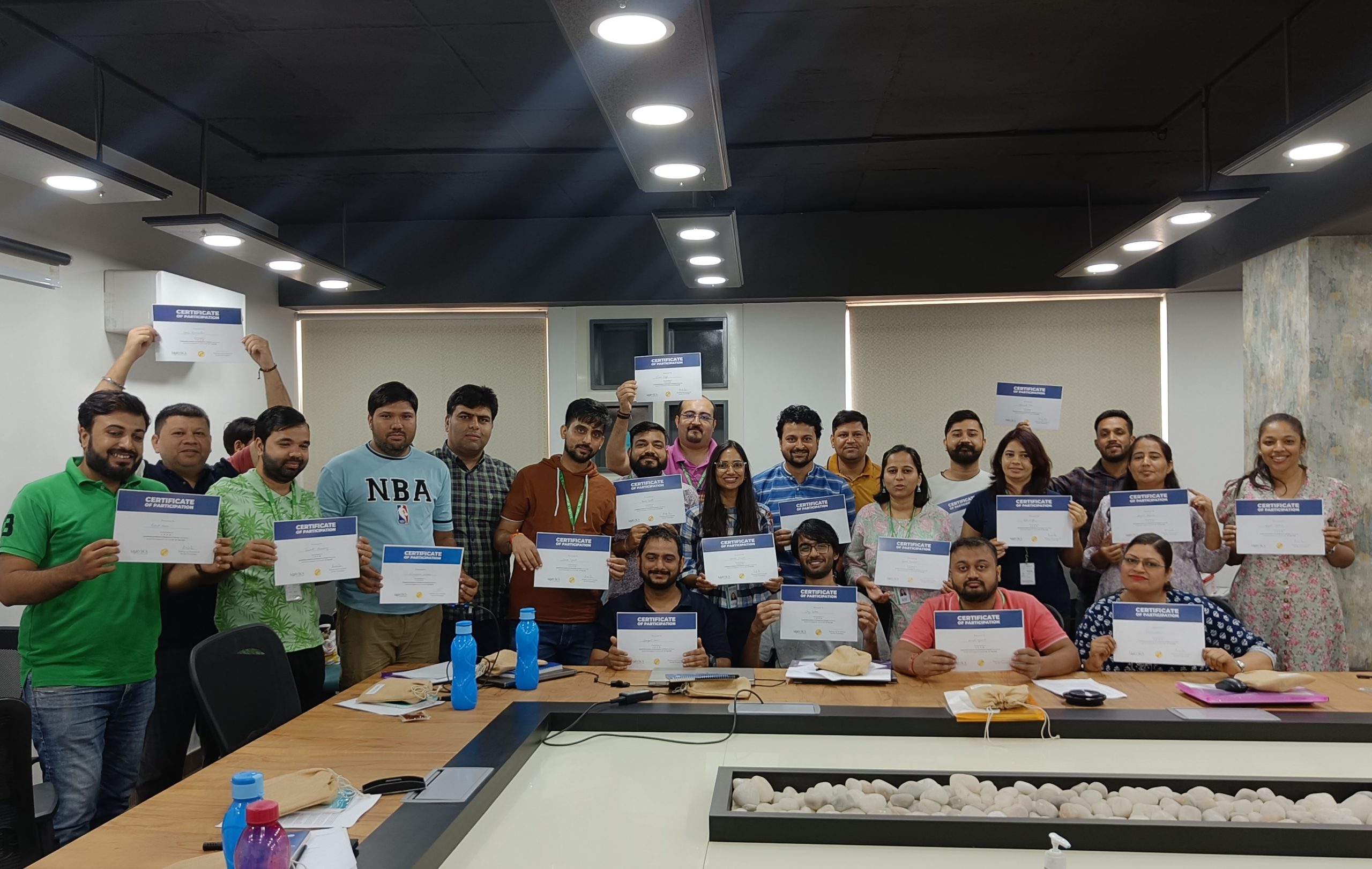 Written by Sarvika Technologies
Sarvika Tech is a team of young, energetic, and technology-loving people on the journey to help companies achieve their goals by supporting their IT needs. In a nutshell, we are a people's company where the priority is their knowledge enhancement and career development. We believe that focusing on our most important asset, the team, will enable us to push boundaries and deliver ingenious IT solutions.