Sarvika Technologies is more than just a software development company
December 16, 2019 4:31 am | by Sarvika Technologies | Posted in Life At Sarvika
Albert Einstein said, "creativity is contagious, pass it on". When we introduced the first-ever Workspace Awards to the team of Sarvika Technologies, we had our share of doubts in its success. Mind you, Sarvikans are experts in their daily jobs but with this activity, we wanted to test the waters of their creativity.
The Workspace Awards 2019 was announced on 30th October, and the observation period started from 4th November and ended on 20th November. The competition was under two categories:
Best Team Workspace (for one team), and

Best WorkStation (for one employee).
The agenda was simple: Sarvikans were to decorate their individual and team workspaces in a way that defines them and their team.
The initial week of the observation period was a bit slow, everyone was too involved in their day to day working that decorating workstations was the last thing on their mind. But the marketing team ignited the competitive spirit in each Sarvikan through daily updates of their small efforts.
As soon the second week of the observation period began, people started brainstorming for ideas: what should be done, how can we make it unique, what other teams are doing, etc. And with each passing day, it started raining online deliveries at our Jaipur HQ office. The observation period gave everyone #BlackFriday vibes owing to the bulk shopping online by our team members. One day the delivery was for the Sales and Marketing team, while the next day it was for some other person.
As the observation period reached its end, the workstations and team areas started coming to life. Handmade decor items, inspiring quotes, tech stuff, family photos, and so much more. However the most inspiring item of all was the plants; in the current scenario where there is an outcry about the depleting greenery and sharp increase in global warming, it was inspiring to see Sarvikans adding a touch of greenery to their workspaces with indoor succulents like lucky bamboo, jade, and money plant. And let us get you in on a secret: the plants are being taken care of beautifully by their companions. 
On 21st November 2019, the results were submitted to the judges, and the results were declared on 11th December 2019 which are as follows:
Best Team Workspace Award:

Web Developers, for their musical inspiration and awesome execution.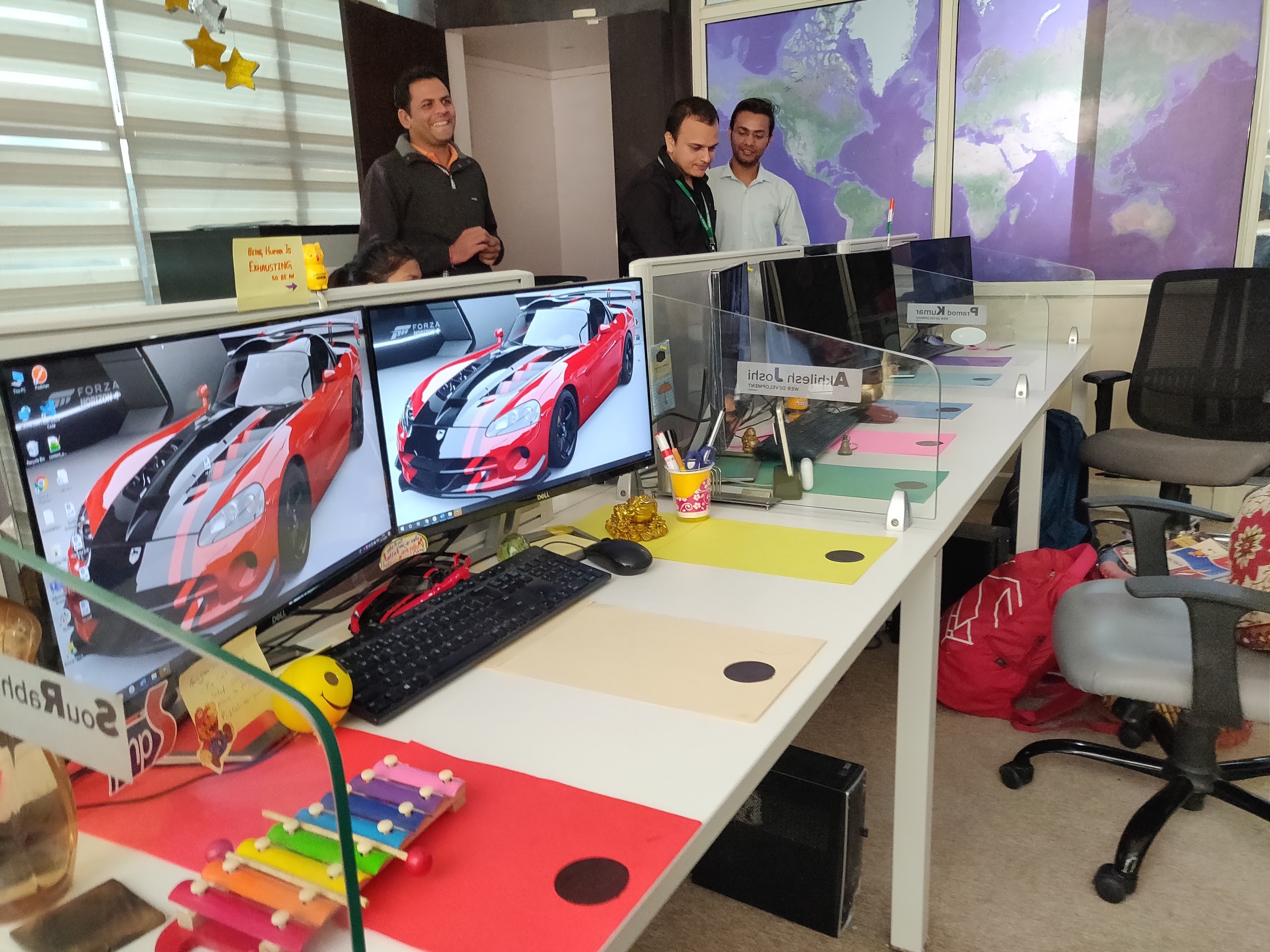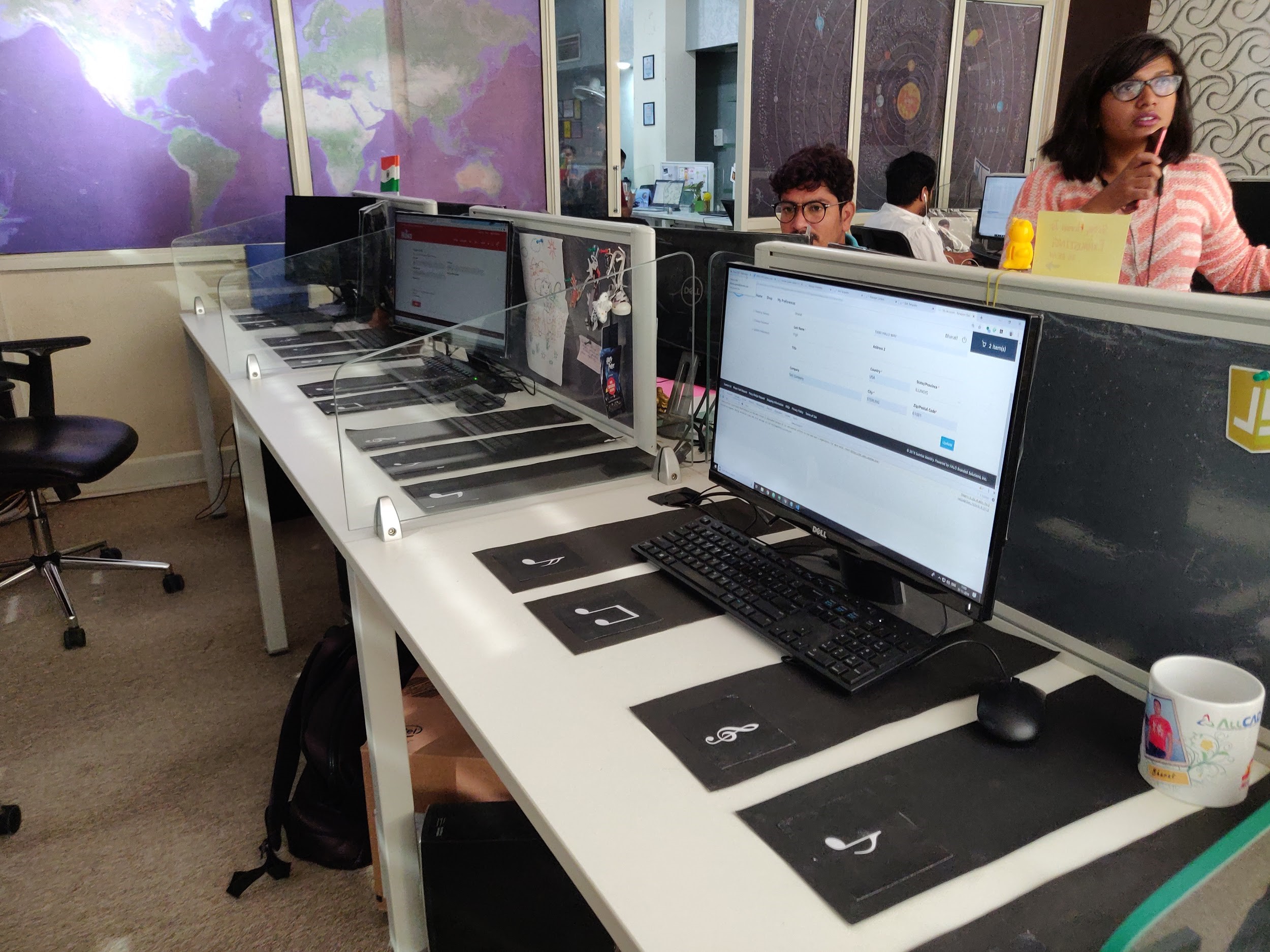 Best Workstation Award:

Damini Chouksey, for decor that adds positivity and brings a smile to the face.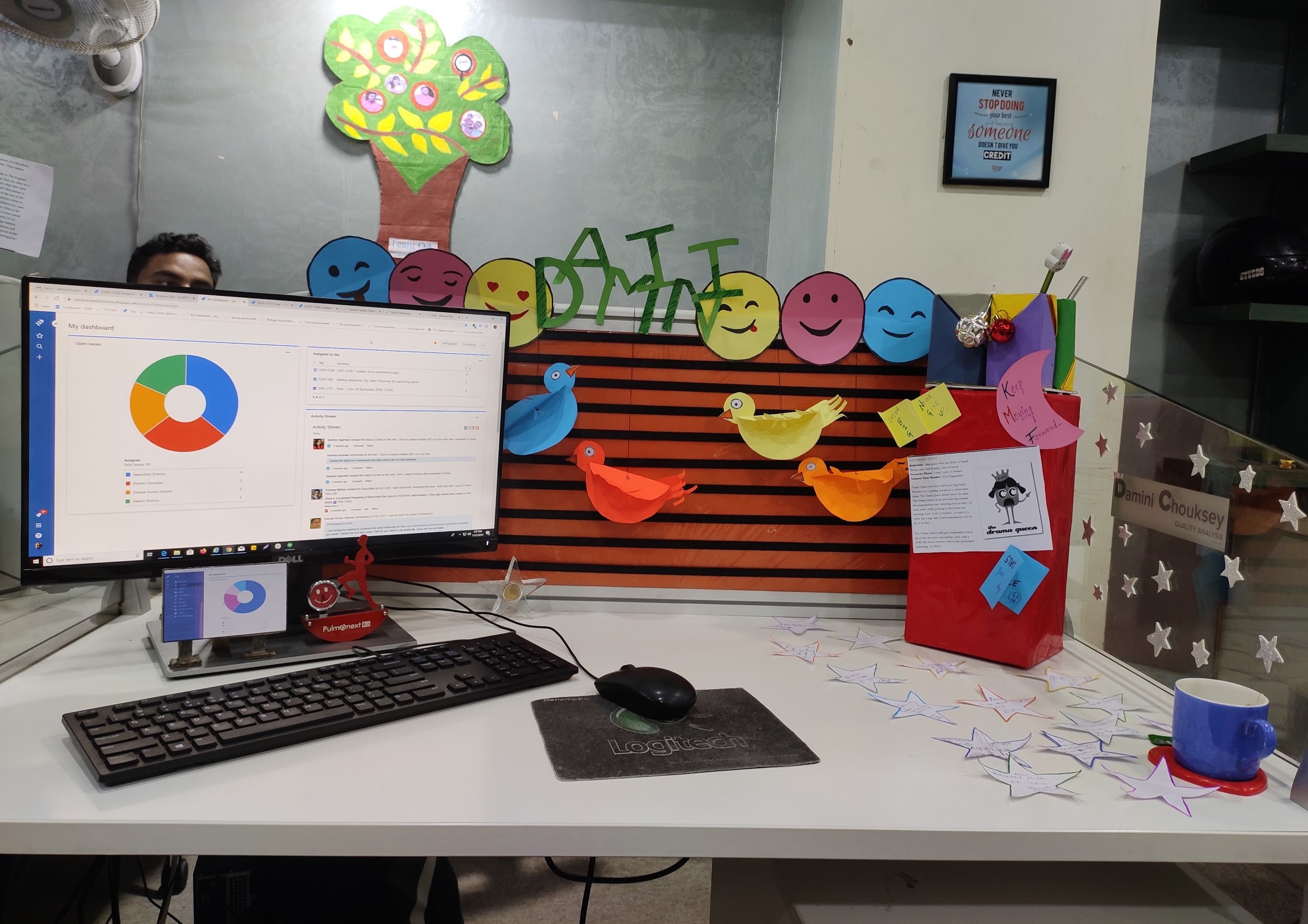 Judges were so impressed by the efforts of each individual, they decided to add a note of appreciation for more teams and people. Their names are:
Team Quality Analysts Workspace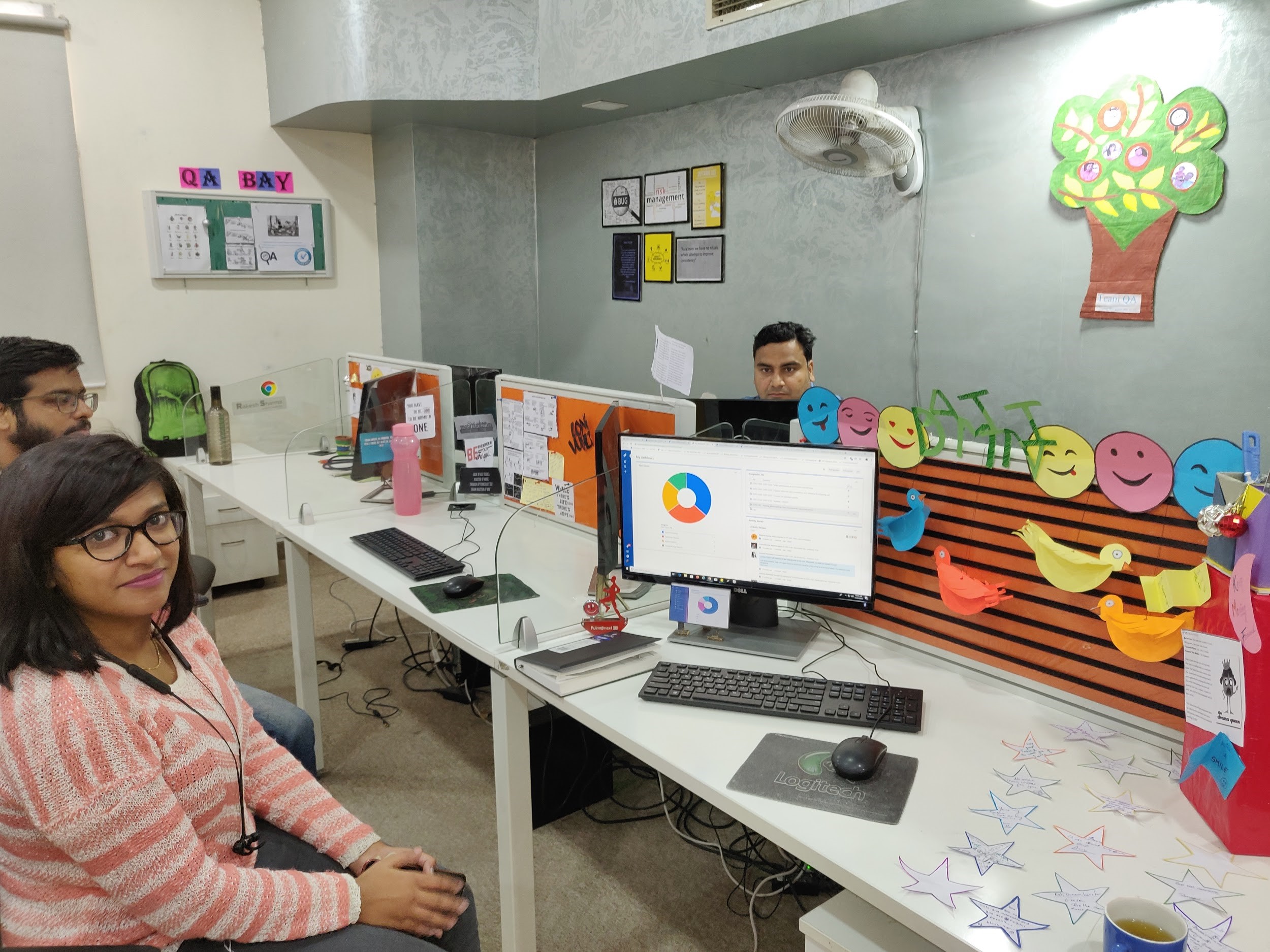 Team Web Designers Workspace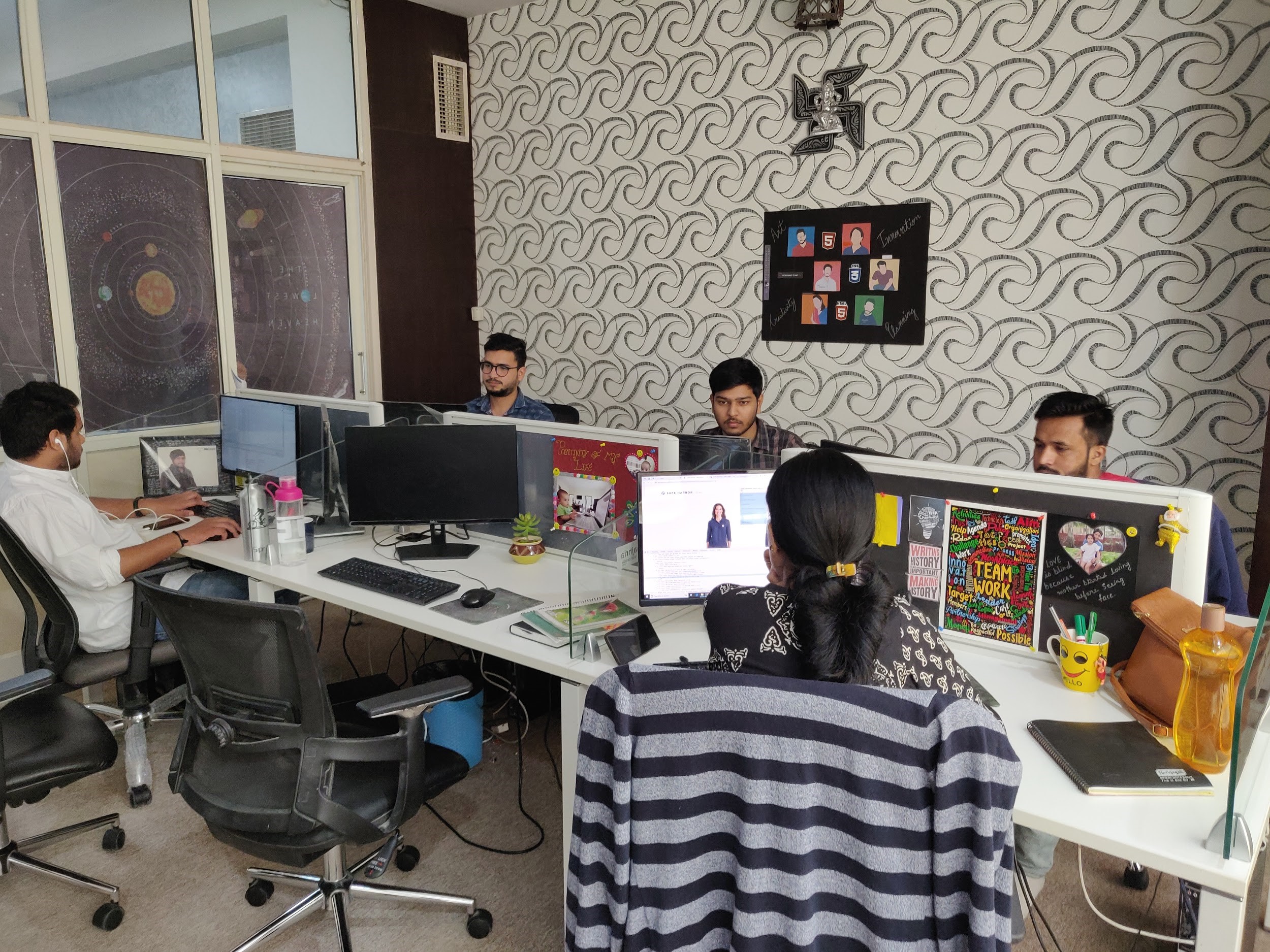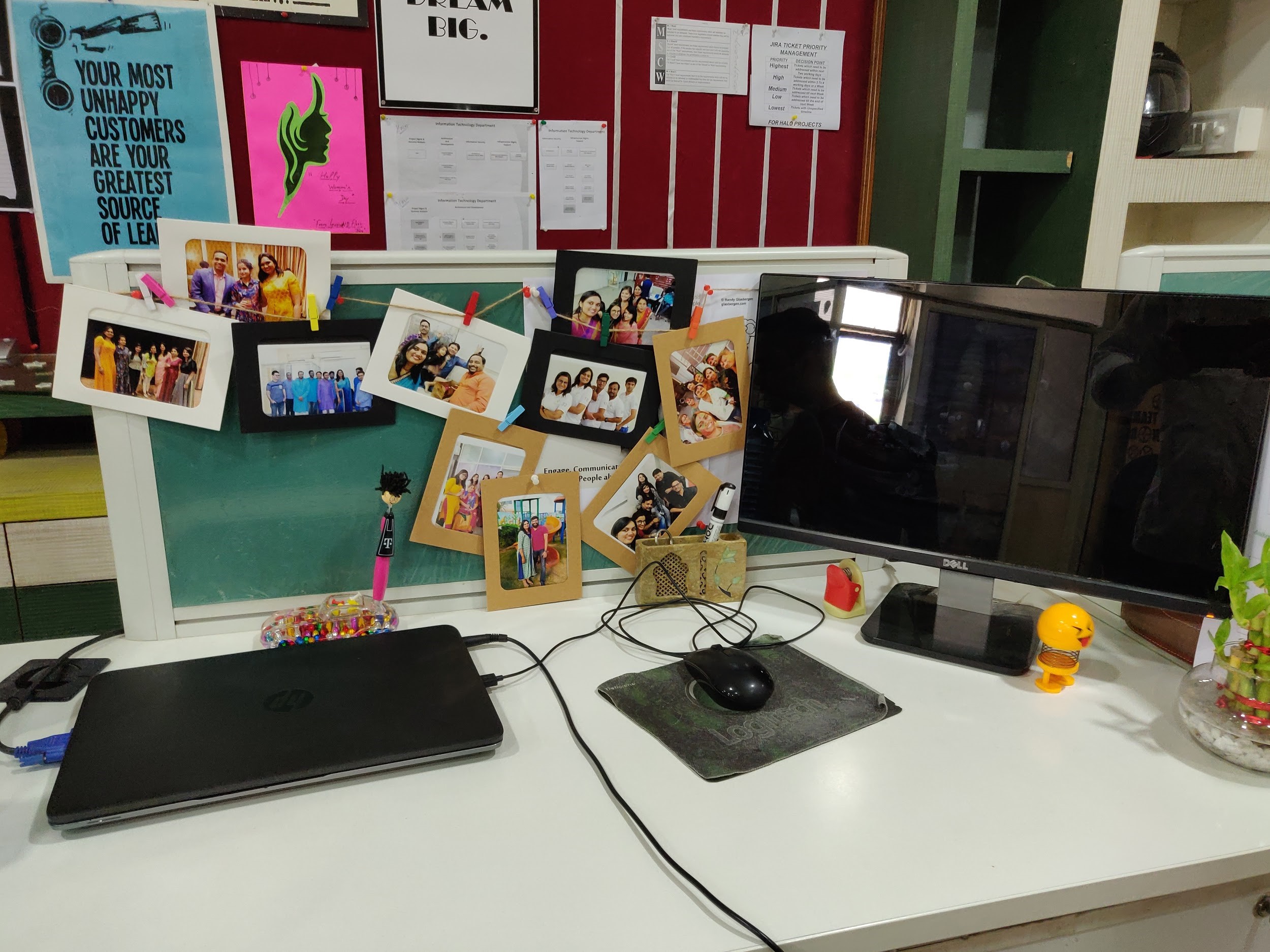 Harish Ramchandani Workspace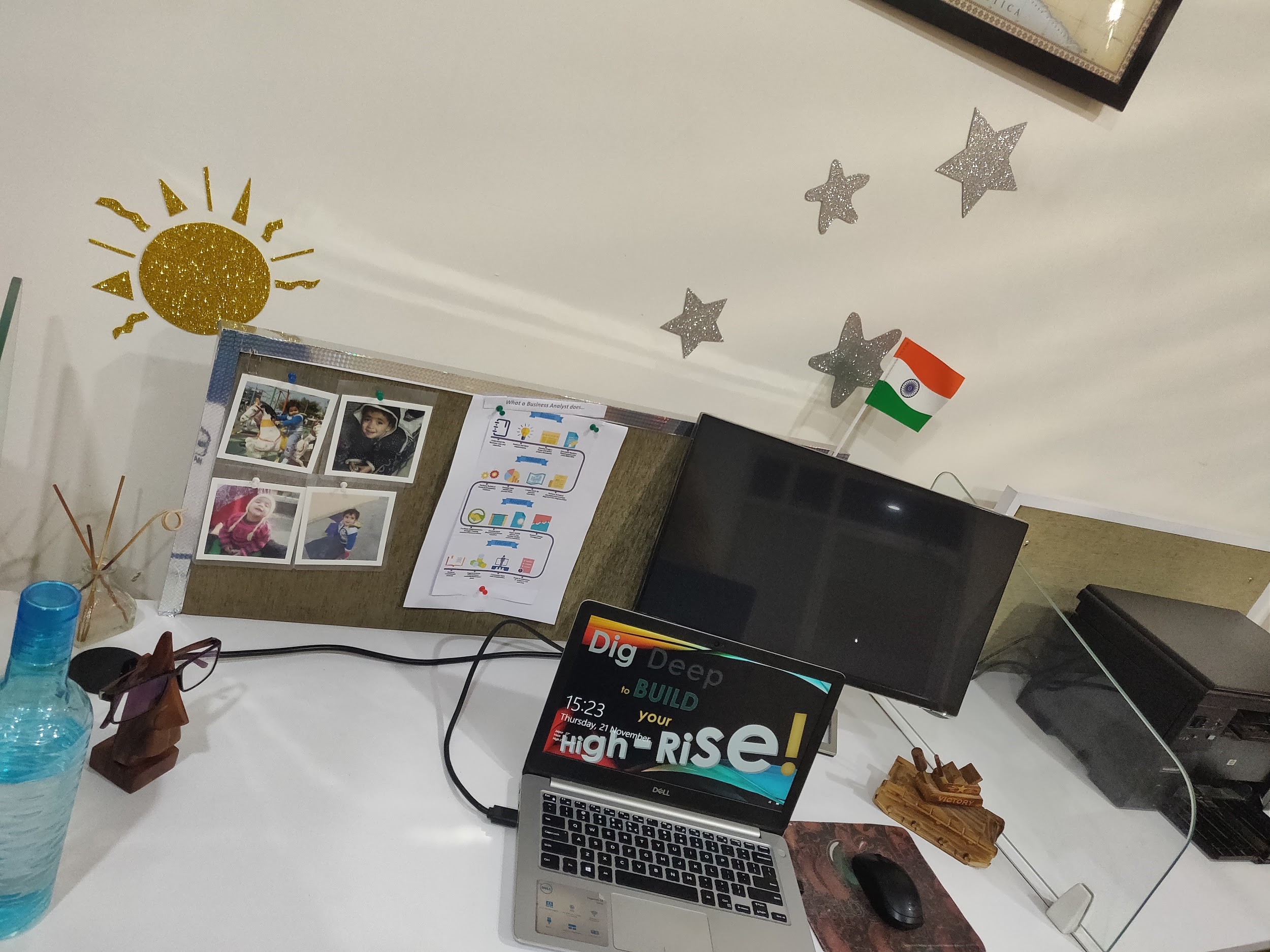 And lastly, some words of appreciation from our panel of judges.
"This is an innovative and beautiful initiative to have the teams collaborate, coordinate and showcase their creative side. I loved going through every slide looking at details and efforts each one of our employees has put-in."
"This was very hard to judge – all the team members have done a tremendous job in decorating their workspaces and it was very hard to pick one."
"I wish you would not have asked me to judge this event. Everyone did such a great job overall, it became almost impossible to judge."
Sorry, we can't share the judge's names coz more such activities will soon knock on our doors. But yes, you too can become a part of them by heading over to our careers page.
As we've said several times, our doors are always open for the right candidates. We are looking to expand our team and are on a constant vigil for the one who fits the bill. If you've got what it takes to become a part of Western India's fastest growing IT company, then please share your updated CV with us at jobs@sarvika.com. Stay tuned for more exciting updates on the culture and life at Sarvika Technologies.
Written by Sarvika Technologies
Sarvika Tech is a team of young, energetic, and technology-loving people on the journey to help companies achieve their goals by supporting their IT needs. In a nutshell, we are a people's company where the priority is their knowledge enhancement and career development. We believe that focusing on our most important asset, the team, will enable us to push boundaries and deliver ingenious IT solutions.