Healthy positions for a Software Engineer… in YOGA!
June 25, 2020 12:22 pm | by Sourabh Tejawat | Posted in Life At Sarvika
There was a time when I was regular in going to the gym. I used to get up sharp at 5 AM and hit the gym by 6 AM. Getting up in the morning was not easy for a somnophile like me but when I look back at those days now, it is easy to understand why people say exercise is necessary.
I used to sleep a lot better.

I was able to focus more at work, where I simply jumped into a task and finished it one go.

I used to be so tired by the end of the day that sleep came easily as soon as my head hit the bed. It worked wonders because I stopped scrolling through my Instagram feed at night.

And I felt happy and content that I was able to achieve more throughout the day.
Now I am not going to blame the pandemic for throwing me off my gym routine because I had none. Didn't see that coming, right? 
The gym phase was in the year 2018 and after that I succumbed to sleep and laziness, hence never considered renewing my membership.
But to my defense, I was really planning to join the gym in the coming month. Trust me. Now, like you, I too can blame the pandemic for spoiling my plans, which brings us to the reason I am writing this blog on: International Yoga Day.
As an Indian, I really felt proud when the United Nations unanimously passed the resolution declaring 21st June as the International Yoga Day. I felt like 'Wow! India is the birthplace of Yoga and now every person in the world is making it a part of their lives'. Except me. LOL
I needed motivation, reasons to start Yoga and decided to take Google's help. And this is what I found.
You take notice of what all that is happening below your neck:

Working from home, though safe and helpful, proved to be a nightmare for many people in the IT industry. Before the pandemic, there was a fine and respected line between work hours and personal life. People used to work for fixed hours daily and plan leisure activities like gym, socializing, etc. accordingly. But now more people are working way past the usual work hours and placing more stress on bodies.

Spending longer periods in front of the system leads to back pain, neck and shoulder cramps, stiff body, which disturbs sleep and health, leaving you irritated and unproductive. Yoga helps in easing all these physical problems as owing to different postures and

asanas

the body becomes more flexible as the stiff muscles loosen up.
The world is saying this, Mental Peace:

I think this reason does not need any introduction or explanation. I see almost everyone I know post something or the other about the importance of mental health on the World Mental Health Day. Here is a penny for your thoughts,

practice what you preach

. I am not saying to go ahead and start doing complex yoga poses but something as simple as meditation will bring home mind-blowing results. You will be more calm, happy, and extremely focused.
You perform better at work:

Ask anyone who has been continuously doing yoga for a while about the before and after difference in their productivity. Yoga fills your mind with a hell lot of positivity which encourages you to keep fighting and never give up. Mind you, with all the negativity you and I are experiencing right now, it is necessary to keep the sources of anything positive, wide open.
I will not bore you by sharing information on yoga postures when all the expert advice is available at your disposal, I know you expected me to. But what I will do is share images of some easy exercises which are good for people who work for long hours on their systems.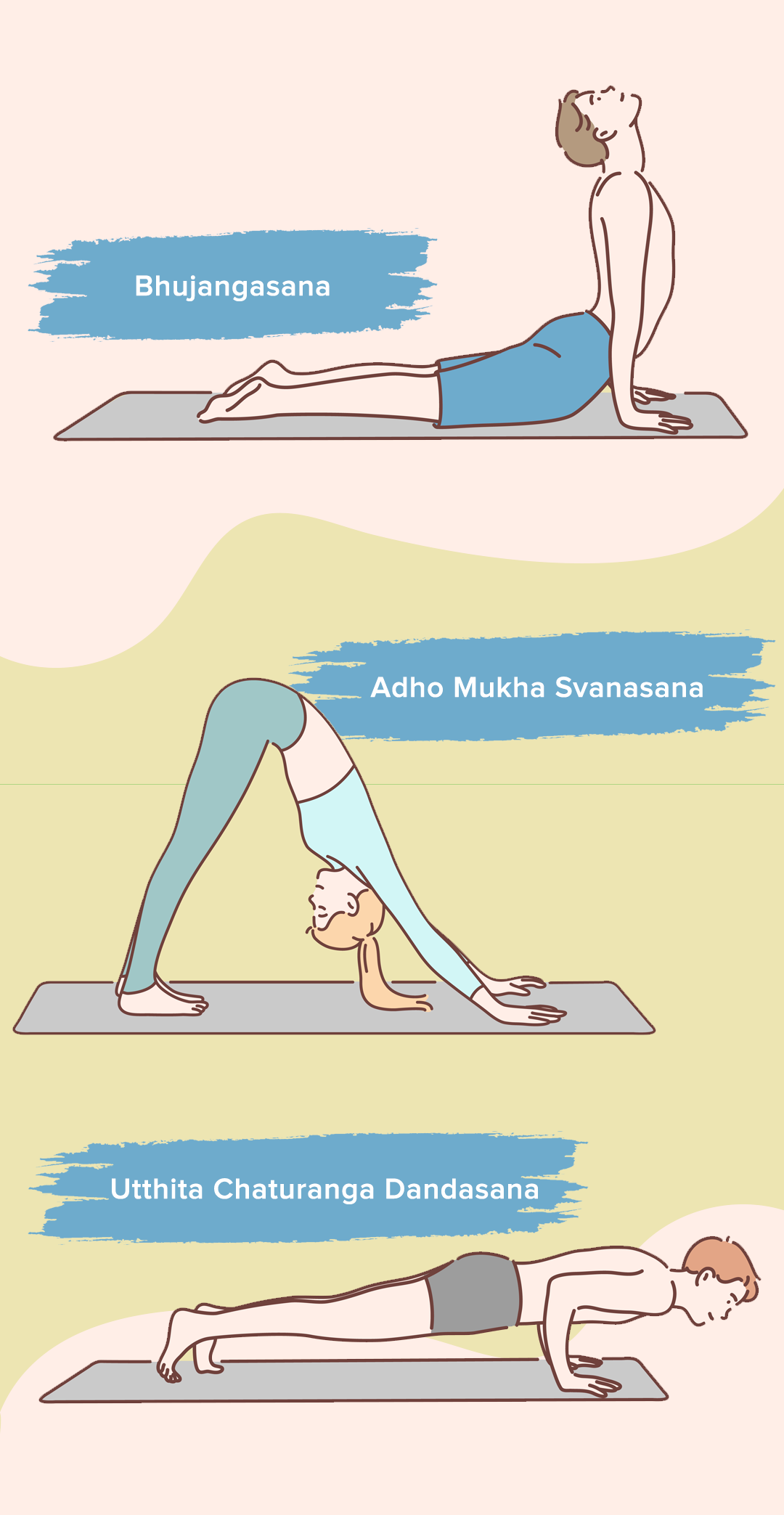 The only thing that I ask of you is to start practicing some form of yoga from now. If not that, at least start engaging yourself in some sort of a physical activity. It can be anything from walking, jogging, skipping ropes, dancing, or for people who have gym equipment at home, gymming.
Written by Sourabh Tejawat
Meet Sourabh! He is the one who keeps the entire web development floor at Sarvika running through his exceptional leadership skills, while laughing too. He holds a postgrad degree in Computer Applications. Carrying almost 9 years of experience, Sourabh has headed numerous web development projects for the US and UK based clients. He also has worked on 100+ projects in web design, web development, and graphic design for startups to multinational companies. What makes Sourabh the best in his thirst for perfection; a project does not get his nod unless it is finished to his inner satisfaction. A family man at heart, Sourabh dotes on his wife and son and loves spending as much time as possible with them.