Knocking on a new door. The brave, new world of Sarvika Technologies.
December 16, 2020 5:14 pm | by Aviral Chitkara | Posted in Life At Sarvika
The year 2020 brought some GREAT NEWS for the team of Sarvika Technologies. We left our old address behind and moved to a new, bigger, and swankier workspace. It will not be wrong of me to say that moving offices is always an exciting and wearying process; right from the leadership to support staff, everyone was super excited when the news was made public in the early week of October.
Why now? Why after three years? We operated from our previous address for the last three years. The building layout and structure required teams to sit on different floors. The tech industry is moving at a pace never imagined before, demanding rigorous, thoughtful discussions and continuous innovation. We believe that bringing people together will promote cross-department collaboration, keeping the work environment lively and charged up, and bring out the best. It was the need of the hour to bring everyone on the same floor.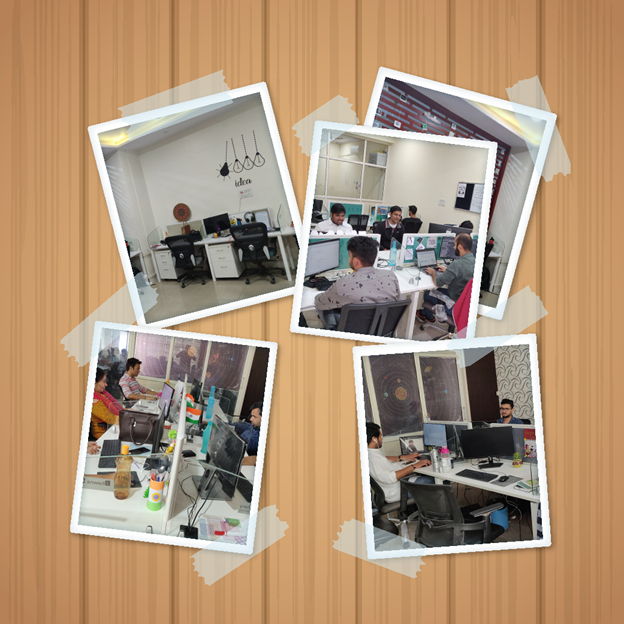 Also, thanks to Sarvikans' efforts, we witnessed a massive growth in business, which generated a demand for our specialized services. As a result, we needed more resources to expand the team to collectively serve more clients globally.
The new address.
Let's address the elephant in the room! Where is the office located? The new space is at a trade center situated in the heart of the city, easily accessible and just a 14-minute drive away from the Jaipur International Airport.
Sarvika Technologies will occupy two floors in this multi-story building and the total available space is more than 7000 sq ft. We've updated the new location on our Google profile.
The floor layout.
The fourth floor of the trade center is the team area where all the Sarvika magic happens. The complete team: designers, developers, project managers, business analysts, quality analysts, sales and marketing, etc. work together to deliver ingenious and sustainable IT solutions for our clients and the community.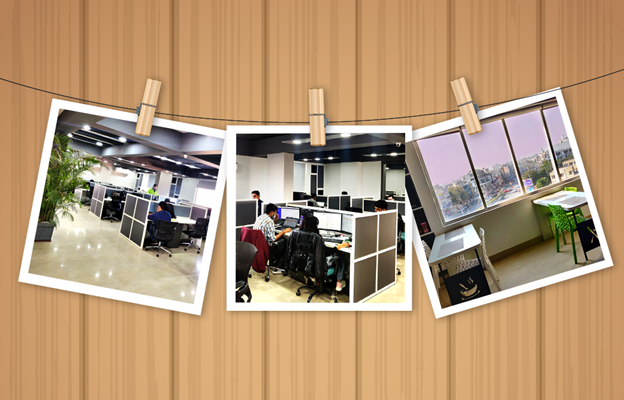 There are 120+ workstations (standing and sitting), multiple couches, one massive cafeteria, and two business-ready conference rooms for employees to mingle, work, and have fun. (Yes! We mean fun. After all, all work and no play make Jack a dull boy.)
The fifth floor will serve as the guest area for our current and potential clients as well as employees to mingle, discuss, and explore opportunities. The floor is equipped with a huge conference room and numerous meeting rooms, leadership cabins, recreational area, sick room, additional work stations, and much more.
A new year; an exciting future for India as well as Sarvika Technologies.
India has a tremendous potential to export IT services and help international organizations benefit from Indian tech expertise. The new Sarvika premises will help us expand our expertise, boost the business, deliver with optimum efficiency, and generate employment for the growing talent.
Wish us luck. 😀
PS. We're on a hiring spree! There are umpteen number of openings; check them out and if you fit the bill, then apply right away!
Written by Aviral Chitkara
Business Operations Manager
Aviral is the Business Operations Manager at Sarvika Technologies. His research skills are unquestionable, and so is his ability to provide constant motivation to the team. An engineer turned business expansion enthusiast, Aviral is a knowledge bank when it comes to politics. Whatever the confusion or problem, he is always the one with answers.